Saturday, December 3, 2022 at 1:45 p.m.
Another morning drive. It's funny, I love these drives on the weekend, and I always come back with images I adore but still, every time I wake up early, it takes me all my will to get out of the house for them. You would think I'd be eager to leave the house for them by now. I don't know. I still have to kick myself in the butt to get out.
This morning I drove towards Riverview, not very far but enough to end up in farmlands.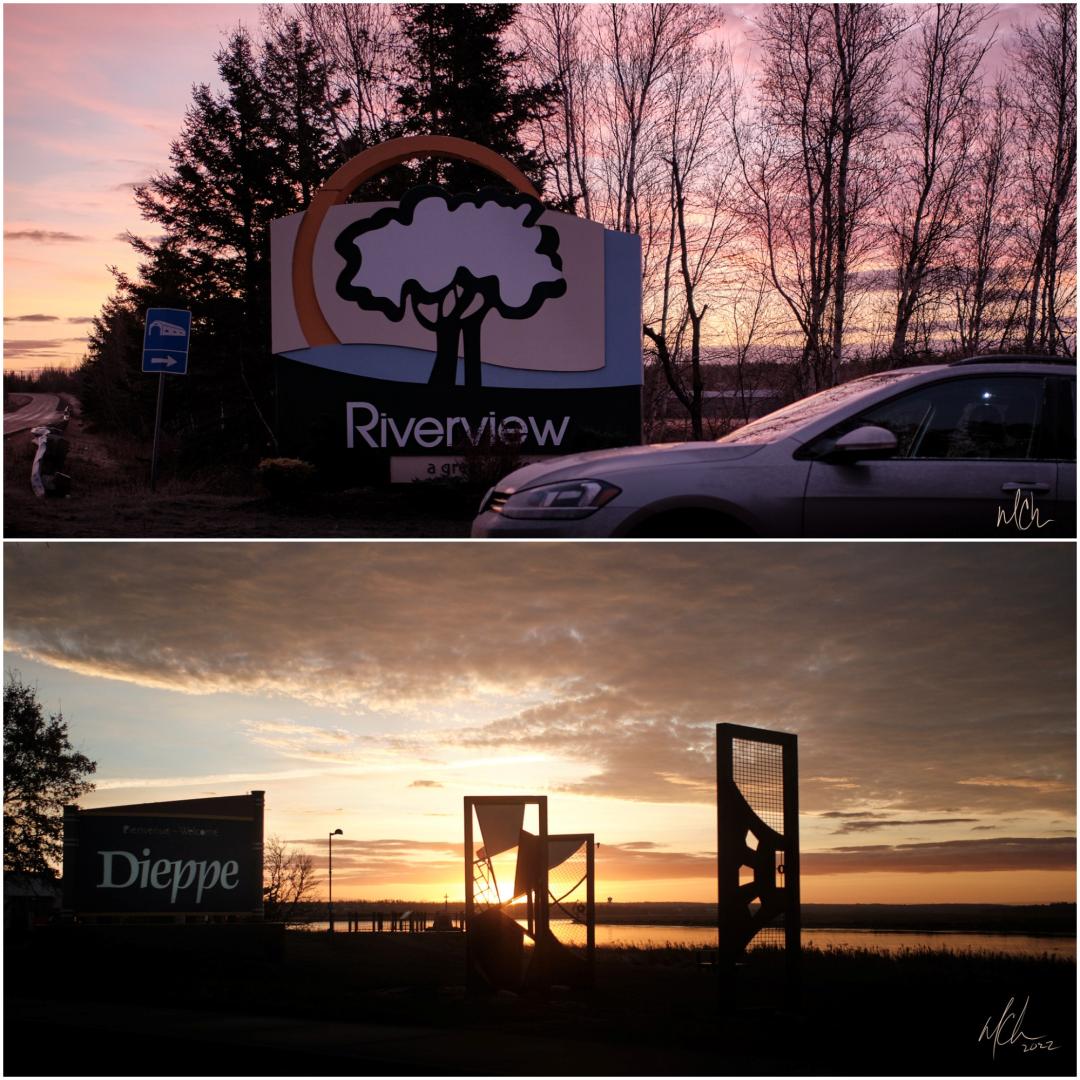 As usual, I'm always surprised at how the colors change from the early sunrise until the sun peaks over the horizon.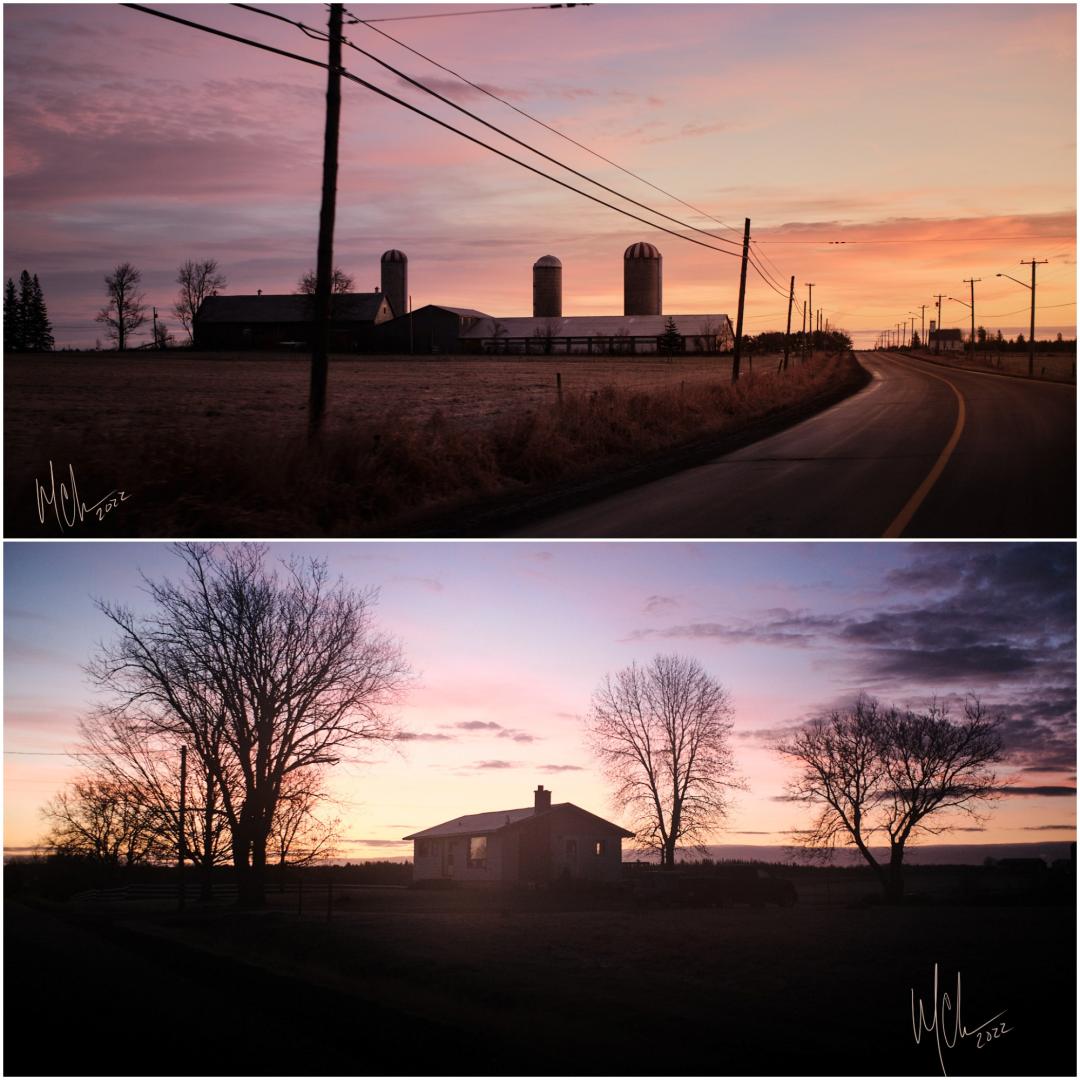 What I love about fields and farms are the silhouettes they create at sunrise (and sunset).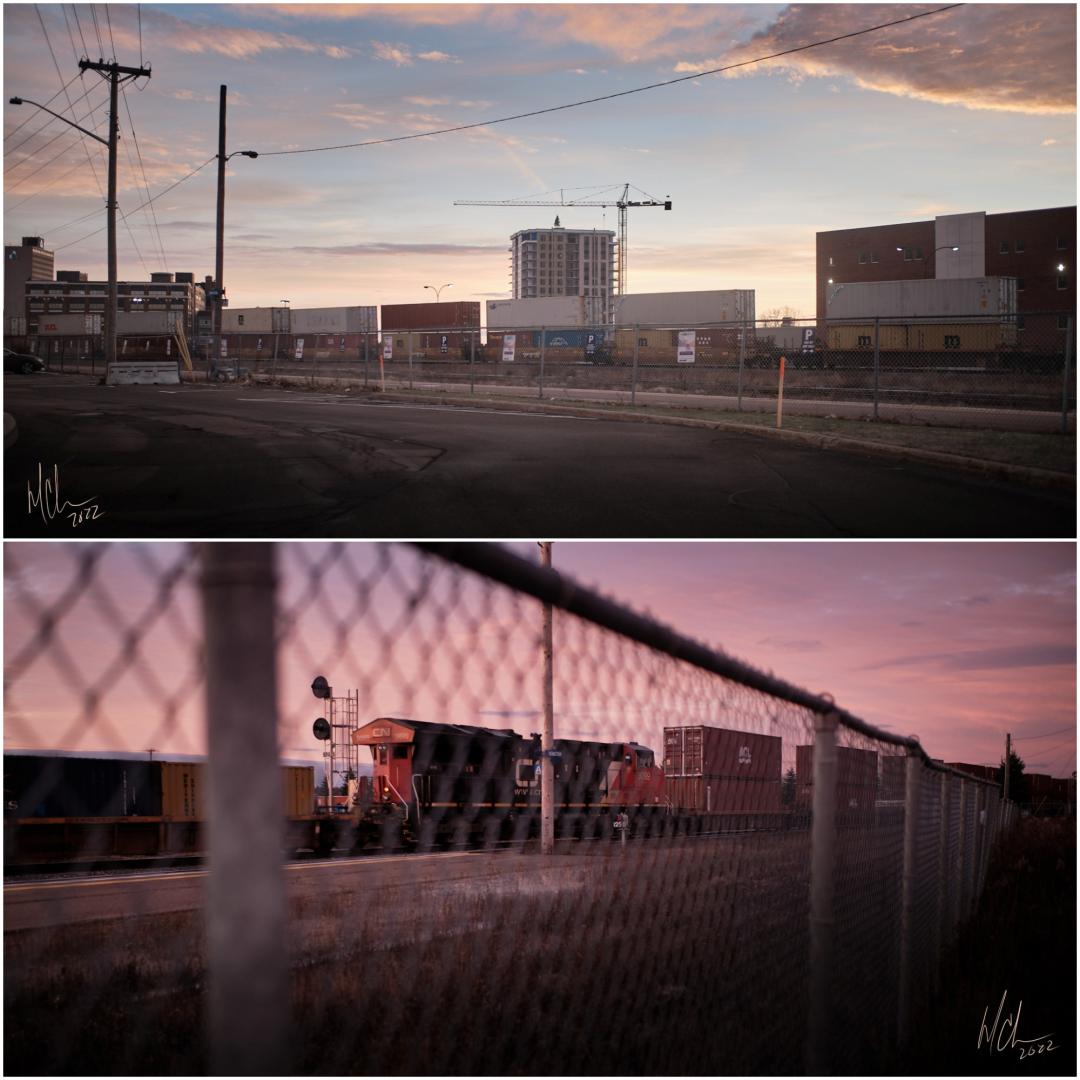 Finally, on my way back, a commercial train was going through Moncton. It was pretty long and slow, giving me plenty of time to find a place to stop and take pictures of it.
Une autre promenade matinale. C'est drôle, j'adore ces balades le week-end, et je reviens toujours avec des images que j'adore, mais pourtant, chaque fois que je me réveille tôt, il me faut toute ma volonté pour sortir de la maison pour les faire. On pourrait penser que j'aurais déjà hâte de sortir de la maison pour eux. Non. Je dois encore me donner un coup de pied aux derrière pour sortir.
Ce matin, j'ai roulé vers Riverview, pas très loin mais suffisamment pour me retrouver dans des terres agricoles.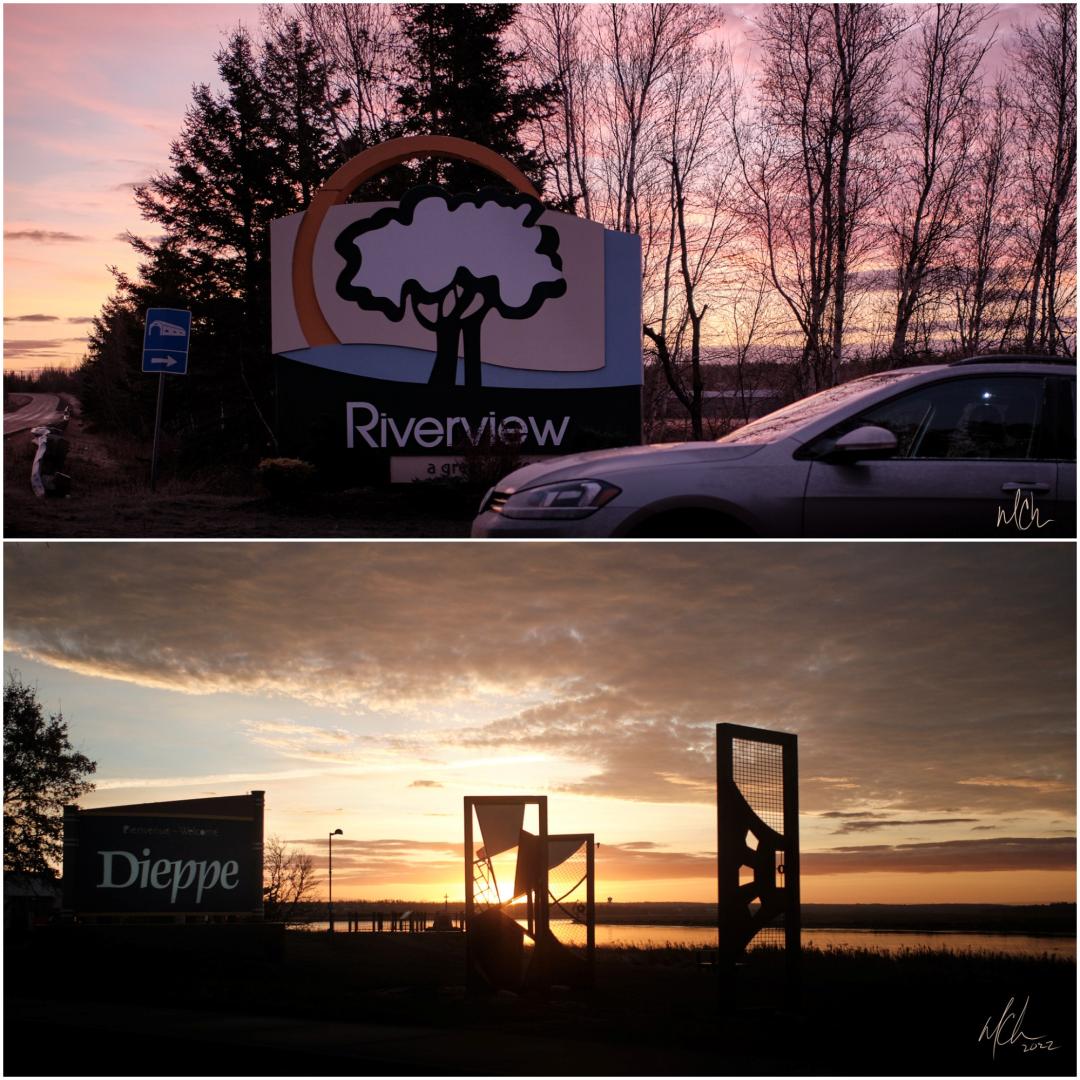 Comme d'habitude, je suis toujours surpris de voir comment les couleurs changent entre le lever du jour et le moment où le soleil dépasse l'horizon.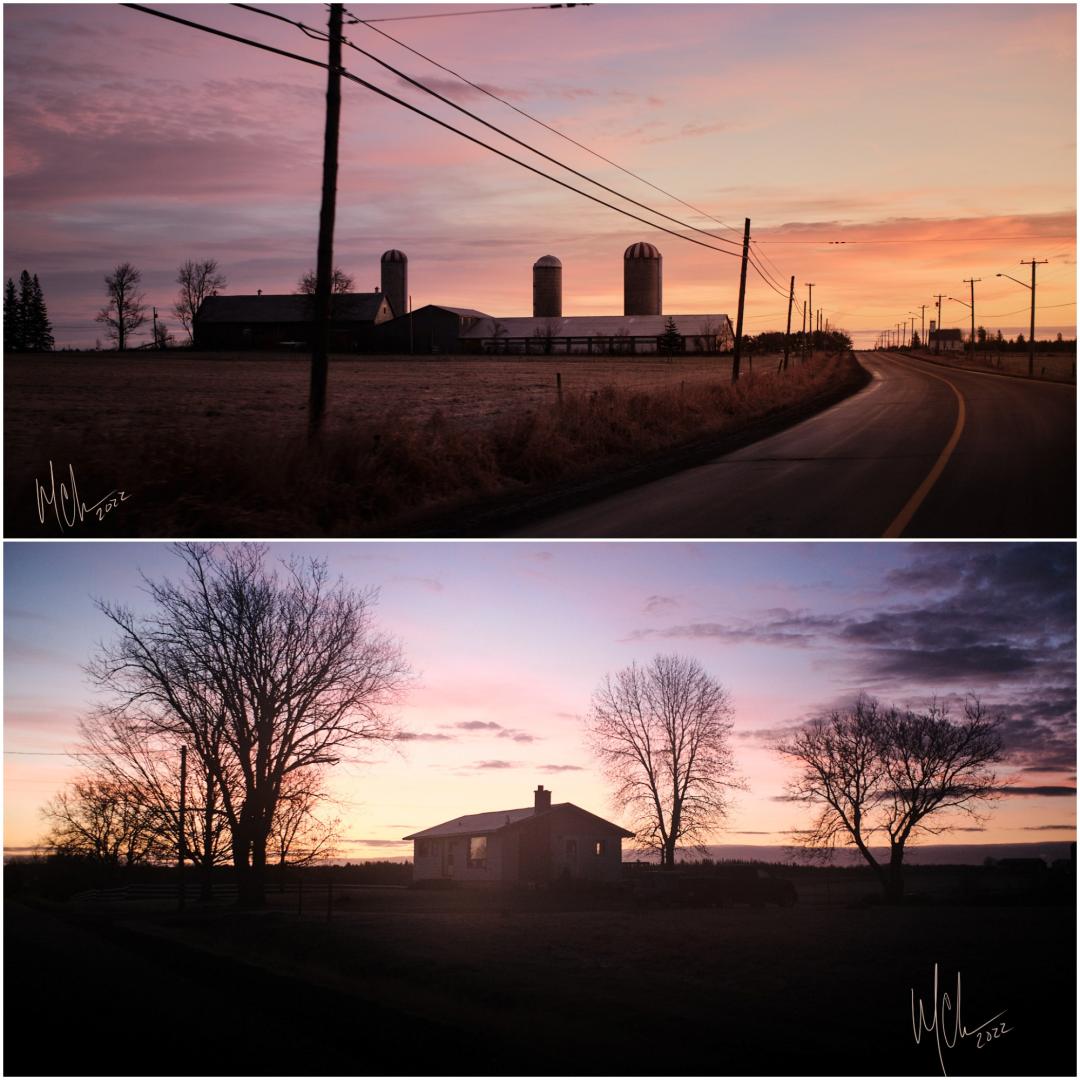 Ce que j'aime dans les champs et les fermes, ce sont les silhouettes qu'ils créent au lever (et au coucher) du soleil.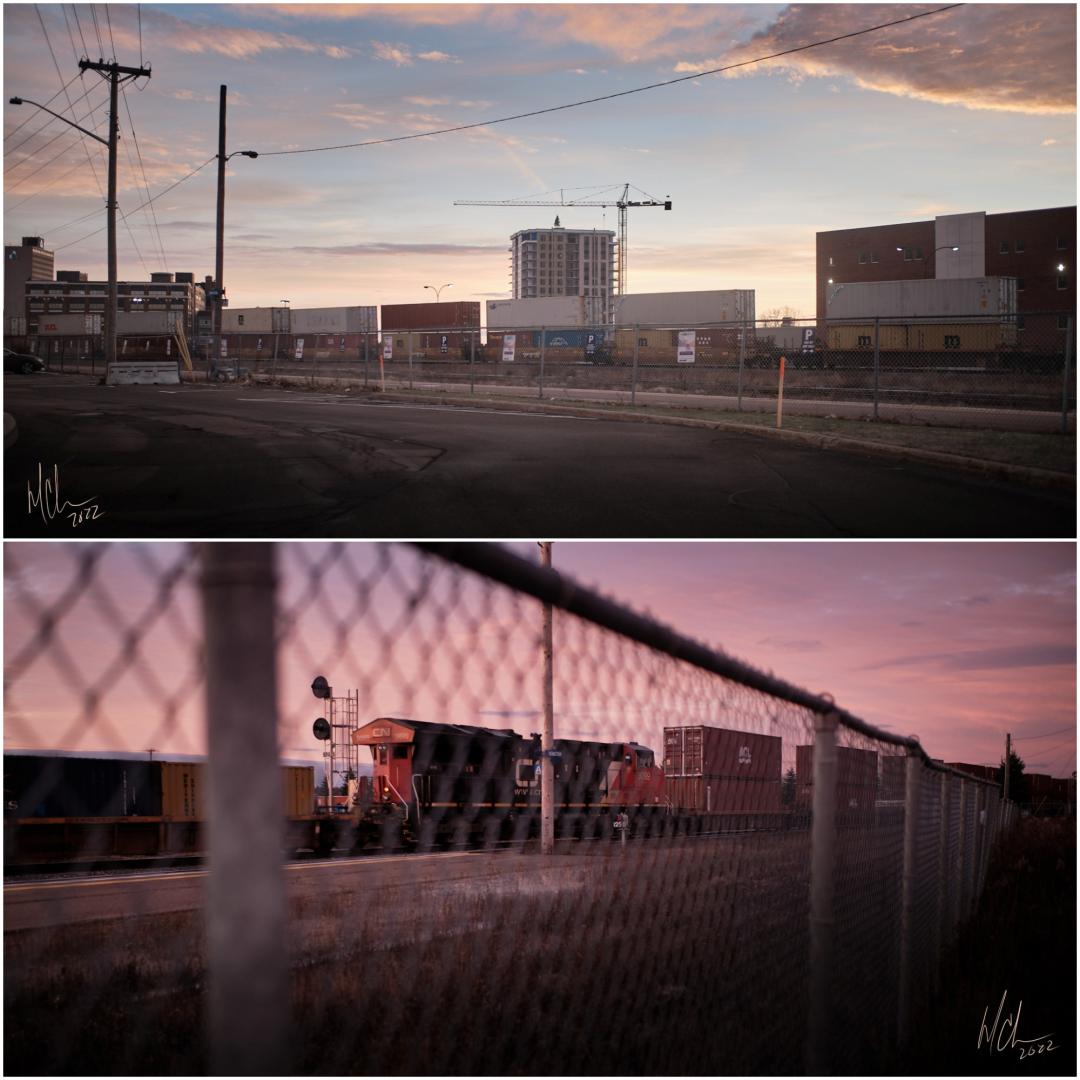 Enfin, sur le chemin du retour, un train commercial passait par Moncton. Il était assez long et lent, ce qui m'a laissé tout le temps de trouver un endroit où m'arrêter pour le photographier.