Friday, August 7, 2020 at 12:15 p.m.
A few weeks ago, I bought a new lens, this time not a Fuji lens but a third party cheap lens, a 7artisans 7.5mm F2.8 fisheye lens. I wasn't expecting much from this lens. It was to be a fun lens to take entertaining images once in a while but within a few weeks it turned out more than a casual lens, I'm enjoying the lens quite a lot.
In all honesty, the quality doesn't compare to my Fuji lenses when you look at the fine details. The sharpness of the lens is uneven. It's much sharper on the left than on the right of the image. It's worth 10 times less than my Fuji lenses so it's expected. But for sharing on scaled-down social media images, it's perfect. I also suspect it to fair well with my fine art images since those are worked and brushed over which requires less raw quality.
I simply love to explore the possibility of this lens. There are so many different ways to photograph with it. Depending on the angle in which you take images the distortion changes drastically. I can have a straight horizon or a curved one. I can bring a lot of foregrounds or get a massively impressive sky.
I'll discuss my new lens in greater length in a future post, for now here are a few shots from a bike ride I took earlier this week.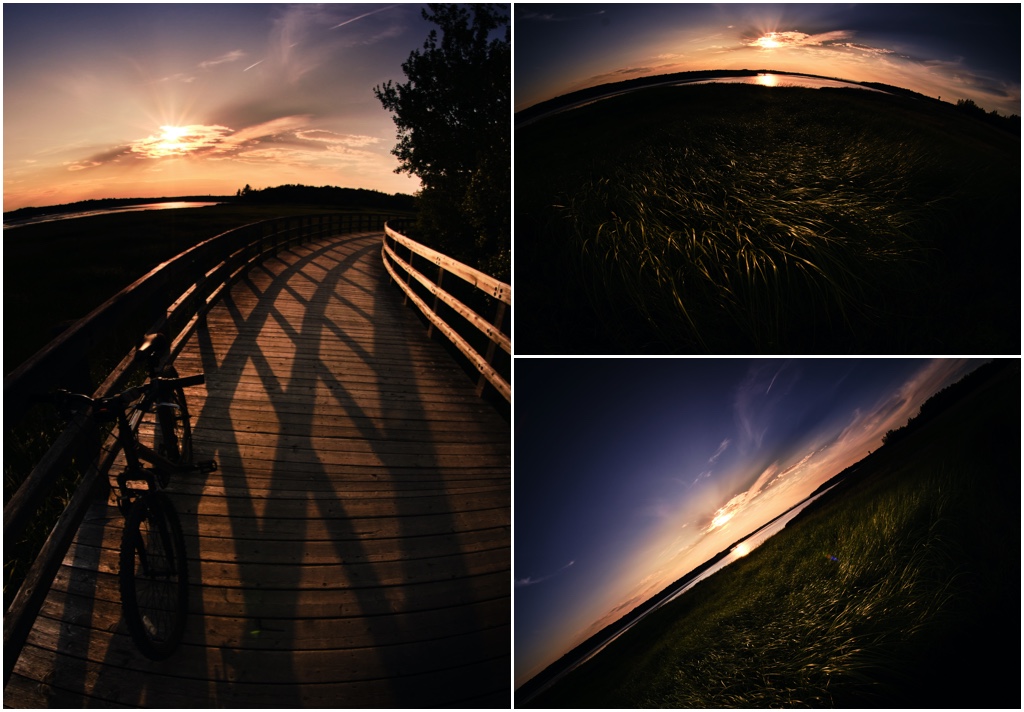 Lots of foregrounds on the left and the curved horizon creates a dramatic effect. It's not natural, but that's what I like about it.
I'm also impressed by the nice sun flair it produces.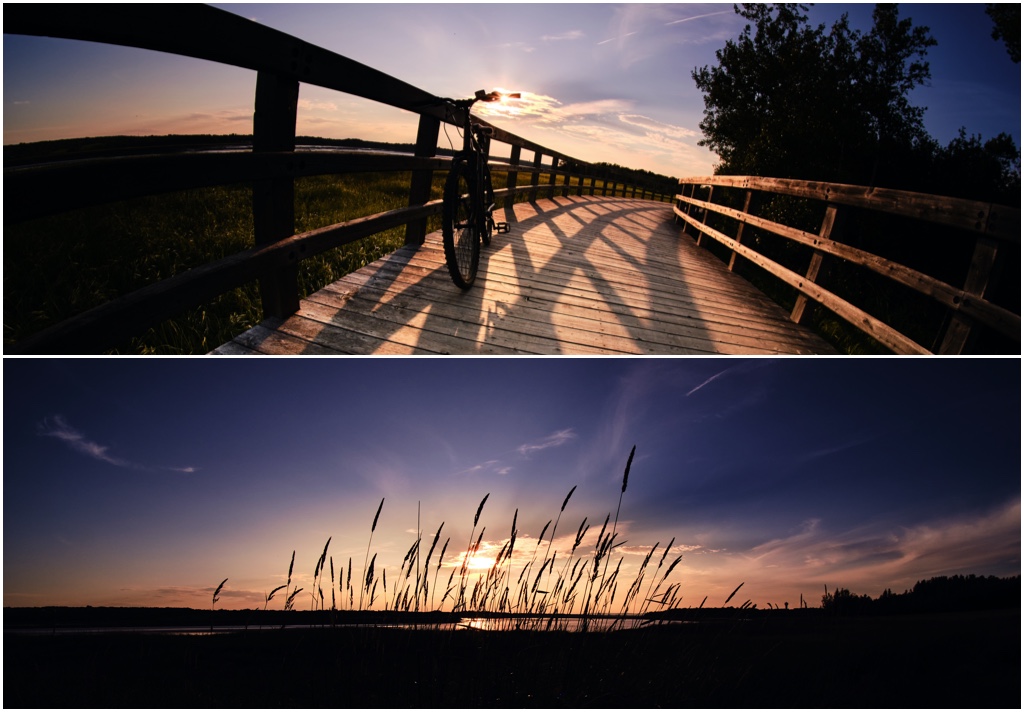 When I capture the horizon straight, the fisheye effect doesn't show as much and it makes for some very nice panorama images.
Il y a quelques semaines, j'ai acheté un nouvel objectif, cette fois pas un objectif Fuji mais un objectif bon marché d'une tierce partie, un objectif fisheye 7,5 mm F2.8 de 7artisans. Je n'attendais pas grand-chose de cet objectif. C'était pour être amusant pour prendre des photos de temps en temps, mais en quelques semaines, il s'est avéré être plus qu'un simple objectif, je l'apprécie beaucoup.
En toute honnêteté, la qualité n'est pas comparable à celle de mes objectifs Fuji lorsque vous regardez les détails fins. La netteté de la lentille est inégale. Elle est beaucoup plus nette à gauche qu'à droite de l'image. Il vaut dix fois moins que mes objectifs Fuji, donc c'est normal. Mais pour le partage sur des images réduites de médias sociaux, c'est parfait. Je pense aussi qu'il fera bien pour mes images d'art, car celles-ci sont travaillées et brossées, ce qui exige une qualité moins brute.
J'aime tout simplement explorer la possibilité de cet objectif. Il y a tellement de façons différentes de photographier avec lui. Selon l'angle sous lequel vous prenez les images, la distorsion change radicalement. Je peux avoir un horizon droit ou un horizon courbé. Je peux apporter beaucoup de premier plan ou obtenir un ciel massivement impressionnant.
Je parlerai plus longuement de mon nouvel objectif dans un prochain article, mais pour l'instant, voici quelques photos prises lors d'une balade à vélo que j'ai faite en début de semaine.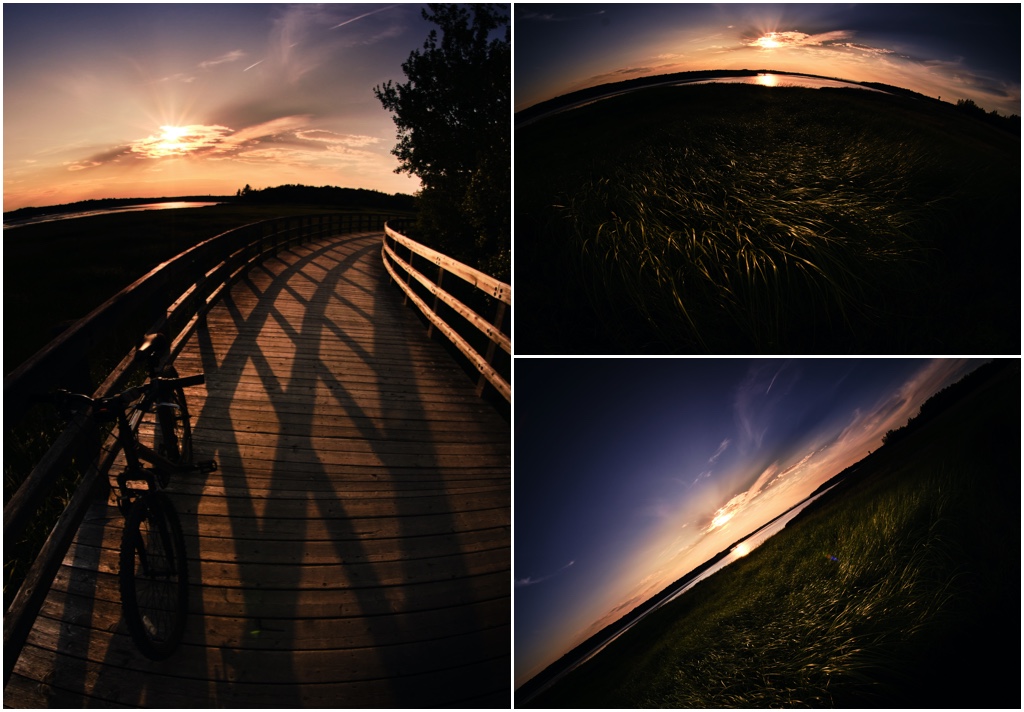 Beaucoup d'avant-plans à gauche et l'horizon incurvé crée un effet dramatique. Ce n'est pas naturel, mais c'est ce qui me plaît.
Je suis également impressionné par le joli effet de soleil qu'il produit.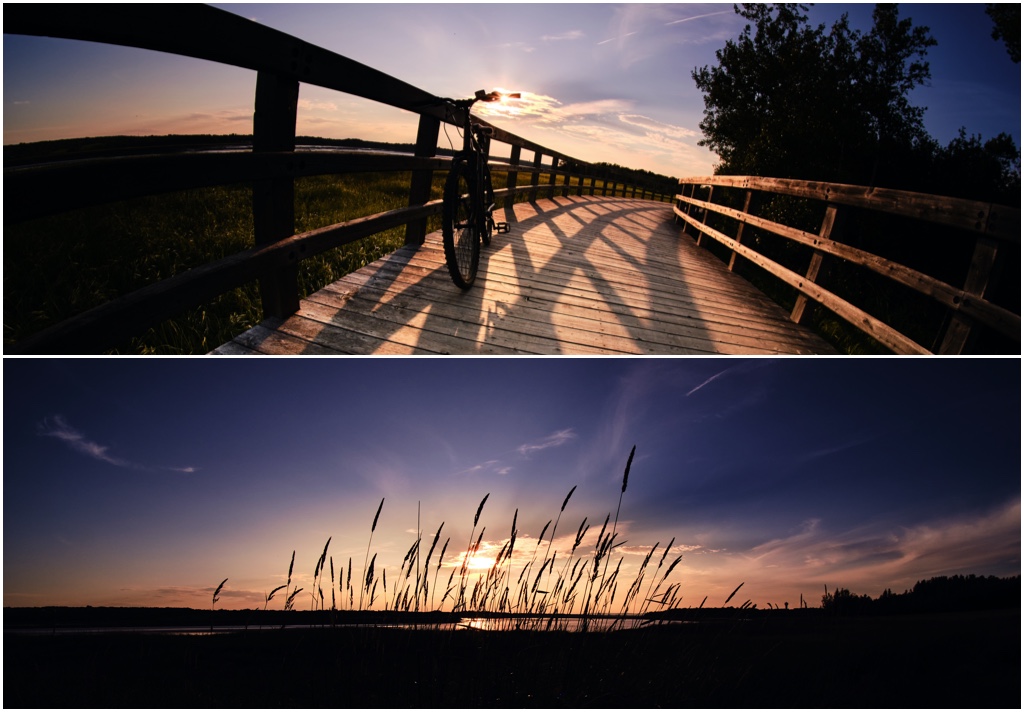 Quand je capture l'horizon droit, l'effet fisheye ne se voit pas autant et cela donne de très belles images panoramiques.