Monday, November 2, 2020 at 5:15 p.m.
As I said in my last post, my friend Jacinthe and I organized a creative workshop for our local camera club. We had around twenty participants, which is amazing.
We had participants follow simple cues with fixed rules. At first, it may seems odd to set very fixed rules in a creative workshop. After all, creativity and art is all about doing what you want. Right?
Well. Not really.
I believe having very specific restrictions is key to making great creative work. The freewill of art is that you are the one who gets to set your barriers and criteria. Look through the history of art, almost all great art pieces were following strict genre of the epoch they were created in. Restriction is what can make creativity bloom.
Where art and creativity suffers is when the artist starts to follow rules that are not theirs. If you are creating a series of square black and white portraits with the subject in the centre. Don't change that because someone tells you that you should follow the rule of thirds to make great images.
Pay close attention to any photo series or exposition to see what limitations the artist has set for himself to complete the series. In almost all cases you'll find some recurring patterns from image to image.
To get back to our workshop, we took a bunch of restrictions and asked participants to take ten images following those cues. Most of which were really simple to follow, but each required a little bit of thinking to complete. Moving around a subject, looking for different angles, paying attention for subjects where you wouldn't normally look.
I did the exercises as well and I can tell you it was refreshing to have to look for specific things, in a limited time.
Taking the time to look is one of the best practice you can do as a photographer. Do this with purpose, often and your creativity is sure to grow.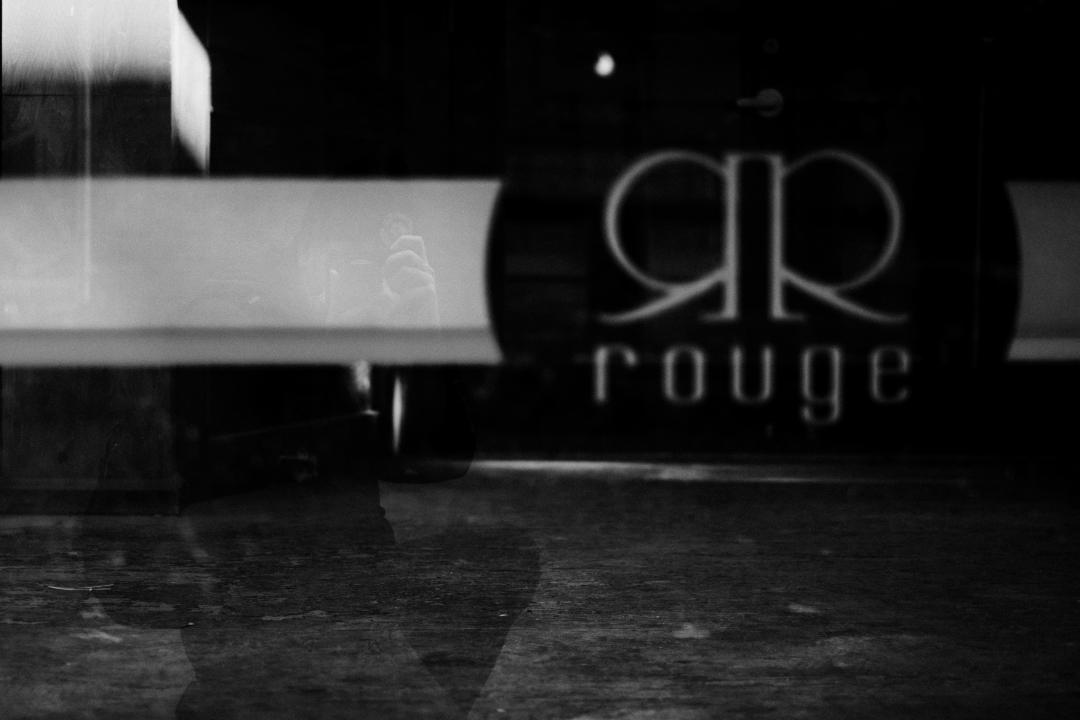 Comme je l'ai dit dans mon dernier blog, mon amie Jacinthe et moi avons organisé un atelier créatif pour notre club de photographie local. Nous avons eu une vingtaine de participants, ce qui est incroyable.
Nous avons demandé aux participants de suivre des indices simples avec des règles fixes. Au début, il peut sembler étrange de fixer des règles très fixes dans un atelier de création. Après tout, la créativité et l'art consistent à faire ce que vous voulez. N'est-ce pas ?
Et bien. Pas vraiment.
Je crois que le fait d'avoir des restrictions très spécifiques est la clé pour faire un bon travail créatif. Le libre arbitre de l'art est que c'est vous qui fixez vos barrières et vos critères. Dans l'histoire de l'art, presque toutes les grandes œuvres d'art ont suivi le genre strict de l'époque à laquelle elles ont été créées. La restriction est ce qui peut faire fleurir la créativité.
Là où l'art et la créativité souffrent, c'est lorsque l'artiste commence à suivre des règles qui ne sont pas les siennes. Si vous créez une série de portraits carrés en noir et blanc avec le sujet au centre. Ne changez pas cela simplement parce que quelqu'un vous dit que vous devez suivre la règle des tiers pour faire de belles images.
Soyez attentif à toute série de photos ou exposition pour voir quelles sont les limites que l'artiste s'est fixées pour réaliser la série. Dans presque tous les cas, vous trouverez des éléments récurrents d'une image à l'autre.
Pour en revenir à notre atelier, nous avons pris un tas de restrictions et demandé aux participants de prendre dix images en suivant ces indications. La plupart d'entre elles étaient vraiment simples à suivre, mais chacune d'entre elles nécessitait un peu de réflexion pour être complétée. Se déplacer sur un sujet, chercher des angles différents, faire attention à des sujets que l'on ne regarderait pas normalement.
J'ai également fait les exercices et je peux vous dire que c'était rafraîchissant de devoir chercher des choses spécifiques, dans un temps limité.
Prendre le temps de regarder est l'une des meilleures pratiques que vous puissiez faire en tant que photographe. Faites-le avec détermination, souvent, et votre créativité ne manquera pas de grandir.