Saturday, November 28, 2020 at 9:00 a.m.
This Fall has been quite challenging for me, I have committed to many projects and personal endeavors. I have to admit that I'm not good at organizing my things and todos. I've always gone with what's in my head. For the longest time, I never wrote down appointments. Was it because I had a good memory or a boring life with not much in it. Doesn't matter now, I need a better way to organize.
Last year, I got myself a weekly planner. Weekly is a good format for me since, it's for personal use, not work. I have a work calendar that's already filled. This one was for the things I want to do for myself and the appointment. Hair, dentist, and tire change. Those planners, the ones I like seem to cost a fortune, usually over 50 dollars. To avoid breaking the bank I thought I would create my own and get it printed. (This guy planted that idea in my head)
So I went on to design my own planner based on the one I had before but with some improvements.
I used Affinity Designer to make it and got it printed through Blurb.
The fun thing about doing it this way is that I could make it my own, used my pictures throughout the planner.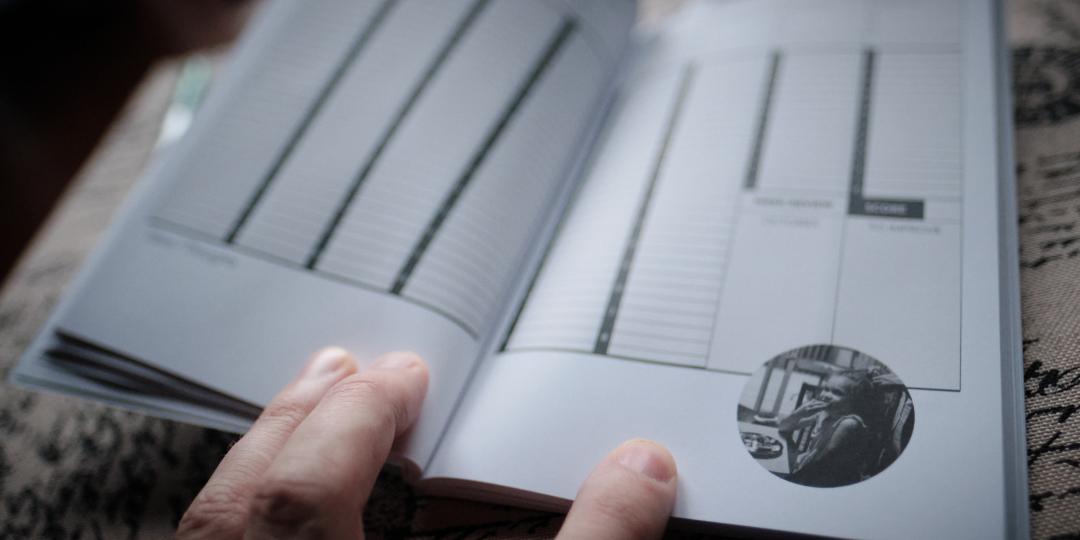 I printed using the Blurb trade book with economy color paper. I'm impressed with the paper, it's perfect for taking notes. And having my pictures throughout the book is great. I did a six-month blank calendar planner so that I can improve for the next one and change things a bit the stuff that doesn't work so well.
At least now, I know when I'll write my next blog post :)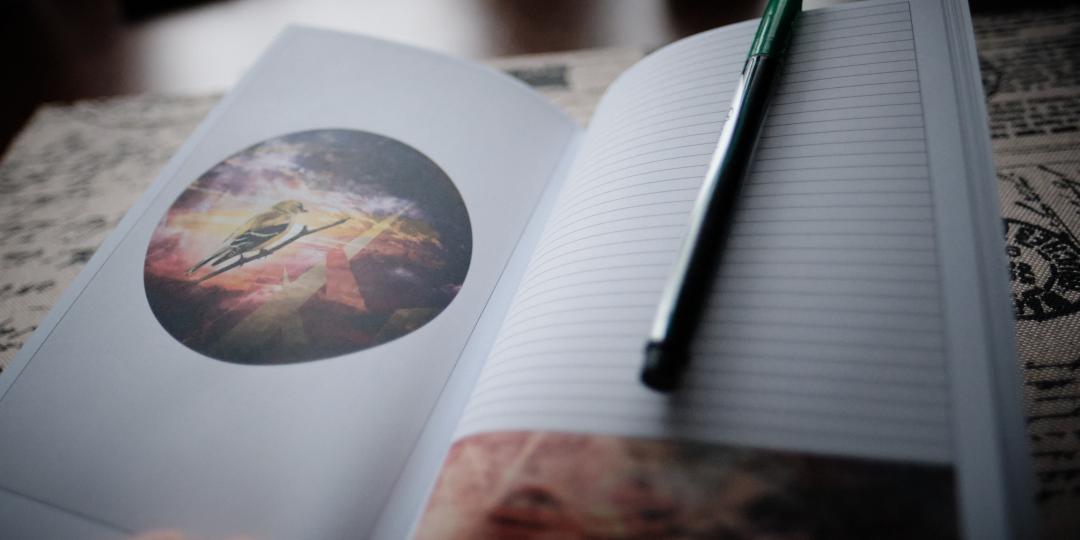 I added note pages at the end for note taking.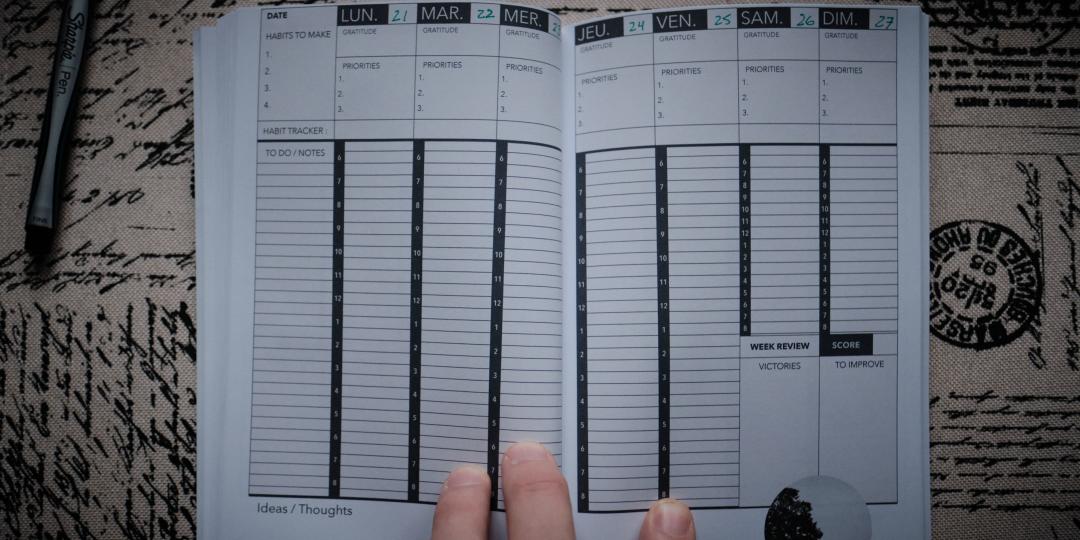 It also serve as a tracker for habits and gratitude. There's week rating that's also forcing me to reflect on the good and to improve.
Cet automne a été un véritable défi pour moi, je me suis engagé dans de nombreux projets. Je dois admettre que je ne suis pas doué pour organiser mes affaires et mes tâches. Je suis toujours parti avec ce que j'ai dans la tête. Pendant très longtemps, je n'ai jamais noté les rendez-vous. Était-ce parce que j'avais une bonne mémoire ou une vie ennuyeuse avec peu de choses à l'intérieur. Cela n'a plus d'importance maintenant, j'ai besoin d'une meilleure façon de m'organiser.
L'année dernière, je me suis procuré un agenda hebdomadaire. L'hebdomadaire est un bon format pour moi, car il est destiné à un usage personnel, pas au travail. J'ai un calendrier de travail qui est déjà rempli. Celui-ci est destiné aux choses que je veux faire pour moi et au rendez-vous. Coiffure, dentiste et changement de pneus. Ces planificateurs, ceux que j'aime bien, semblent coûter une fortune, généralement plus de 50 dollars. Pour éviter de faire sauter la banque, j'ai pensé créer le mien et le faire imprimer. (Ce type m'a mis cette idée dans la tête)
J'ai donc conçu mon propre planificateur sur la base de celui que j'avais auparavant, mais avec quelques améliorations.
J'ai utilisé Affinity Designer pour le réaliser et je l'ai fait imprimer par Blurb.
Ce qui est amusant dans cette méthode, c'est que je pouvais me l'approprier et utiliser mes photos dans le planificateur.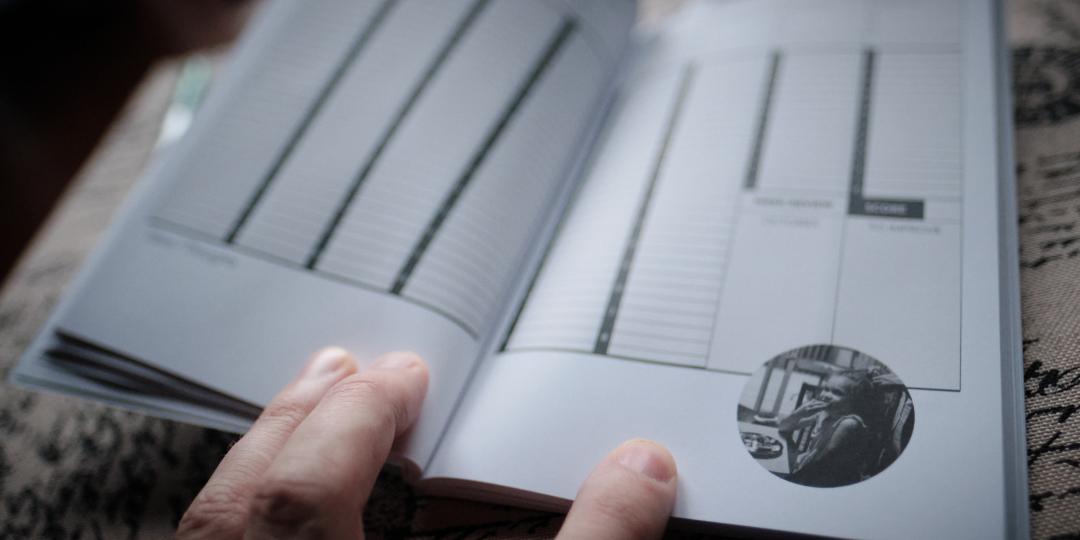 J'ai imprimé en utilisant le format "trade book" de Blurb avec du papier couleur économique. Je suis impressionné par le papier, il est parfait pour prendre des notes. Et c'est génial d'avoir mes photos dans tout le livre. J'ai fait un calendrier vide de six mois pour pouvoir l'améliorer pour le prochain et changer un peu les choses qui ne fonctionnent pas si bien.
Au moins maintenant, je sais quand j'écrirai mon prochain blog :)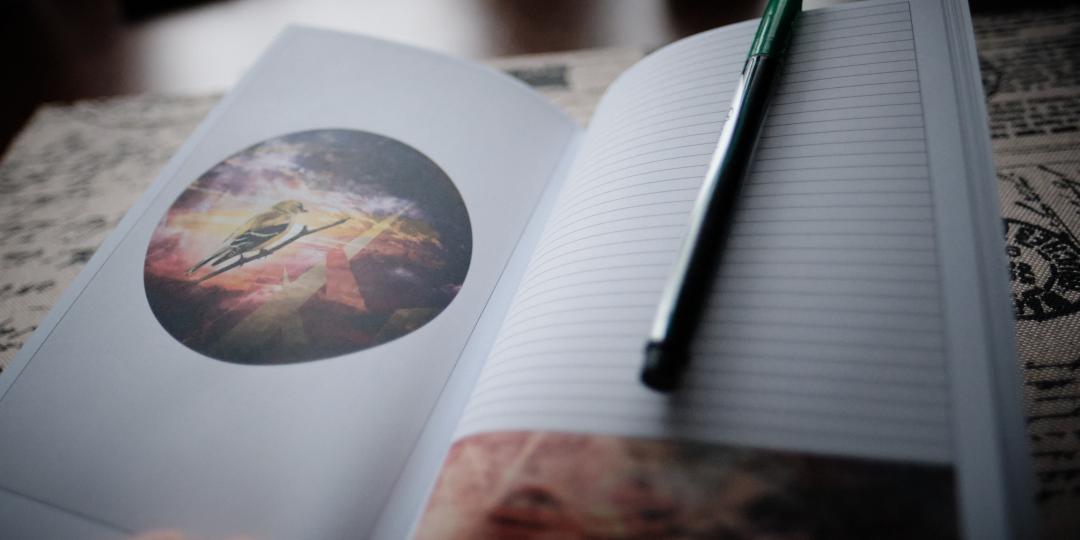 J'ai ajouté des pages vides avec des photos à la fin pour y écrire des notes.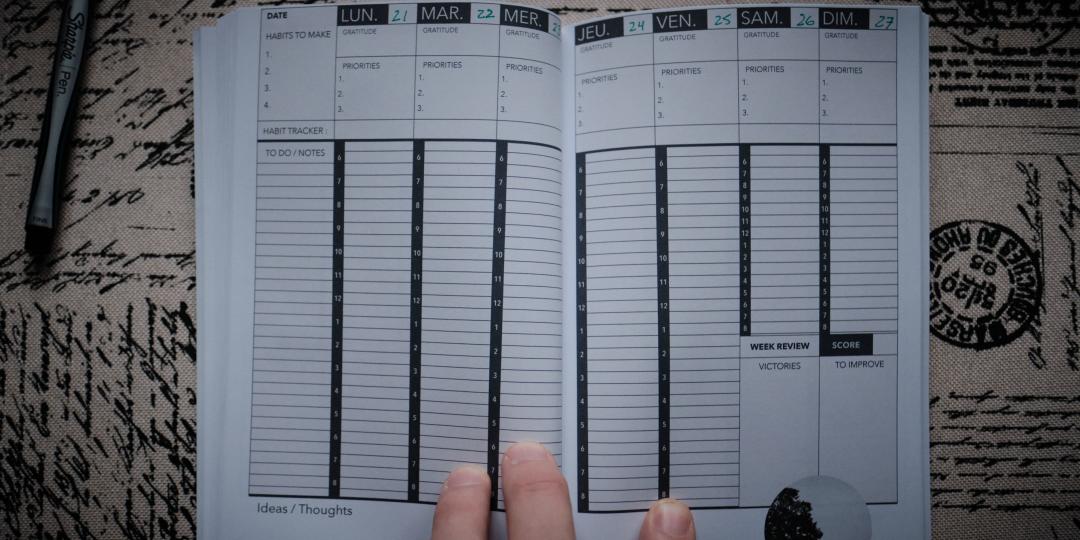 Il me sert aussi à garder comptes de mes habitudes positives et la section de revue de la semaine me force à faire une rétrospective des bonnes choses ainsi que les choses à améliorer.