Wednesday, January 6, 2021 at 3:45 p.m.
I haven't shared a lot on my blog in December. It was a busy month for many reasons including a complete workflow overhaul I'll discuss in future posts.
Despite all this, I decided to do something light and fun (at least for me) for Christmas. Simple, take one holiday-related photo every day from December 1st to the 25th which I shared with my friends on social media but with zero strings attached. What I mean is that I wrote a thoughtful or funny message with every photo but nothing else. No Hashtags. No cheezy questions to try to get comments. Just throwing positive images and thoughts out there in the world.
That said, I hope some people enjoyed them out there. I had fun doing them.
The banner image was December 1st's image. And here's the rest of them with a few associated messages. Enjoy.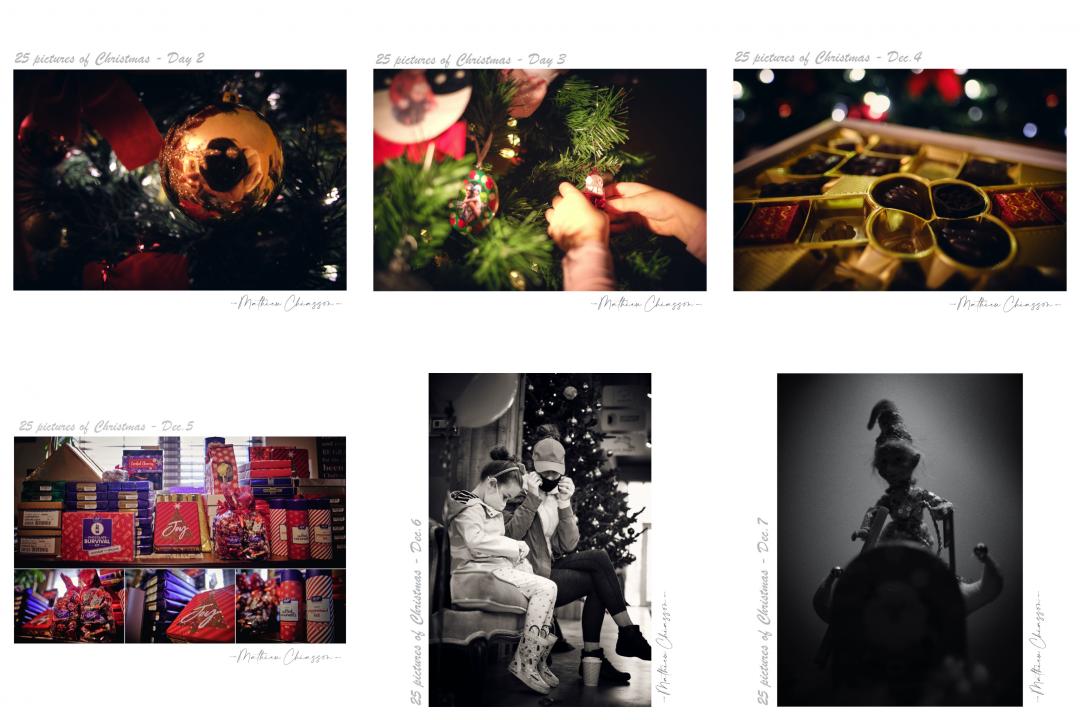 Dec. 6 - It's a yearly thing, we visit the Apple Art Gallery before Christmas, local art is inspiring. More than ever, it's important to support artisans in this era of online orders.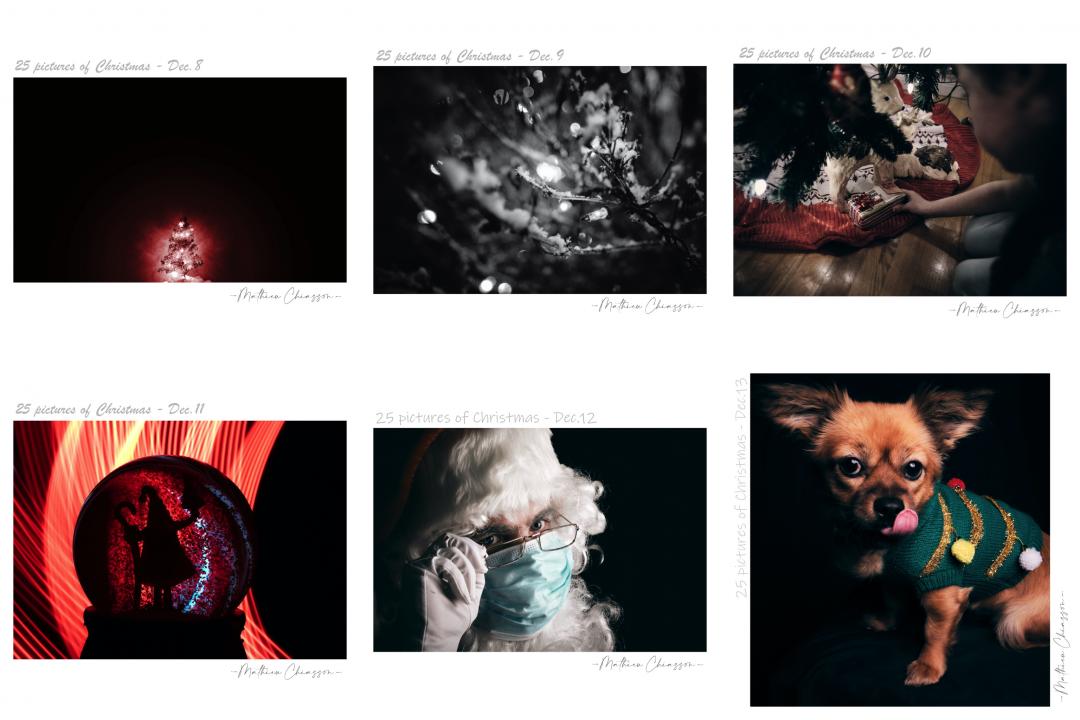 Dec. 8 - Big or small, what's important is to shine as bright as you can!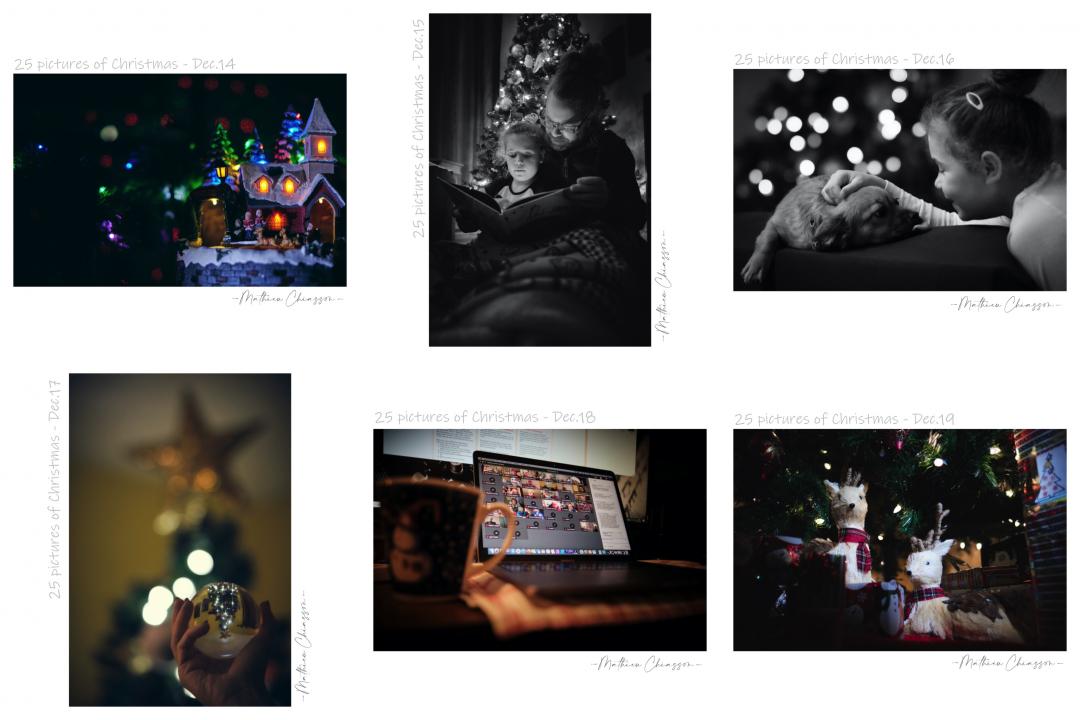 Dec. 17 - Everything may feel upside down this year but lets have joyful holidays in the midst of all this!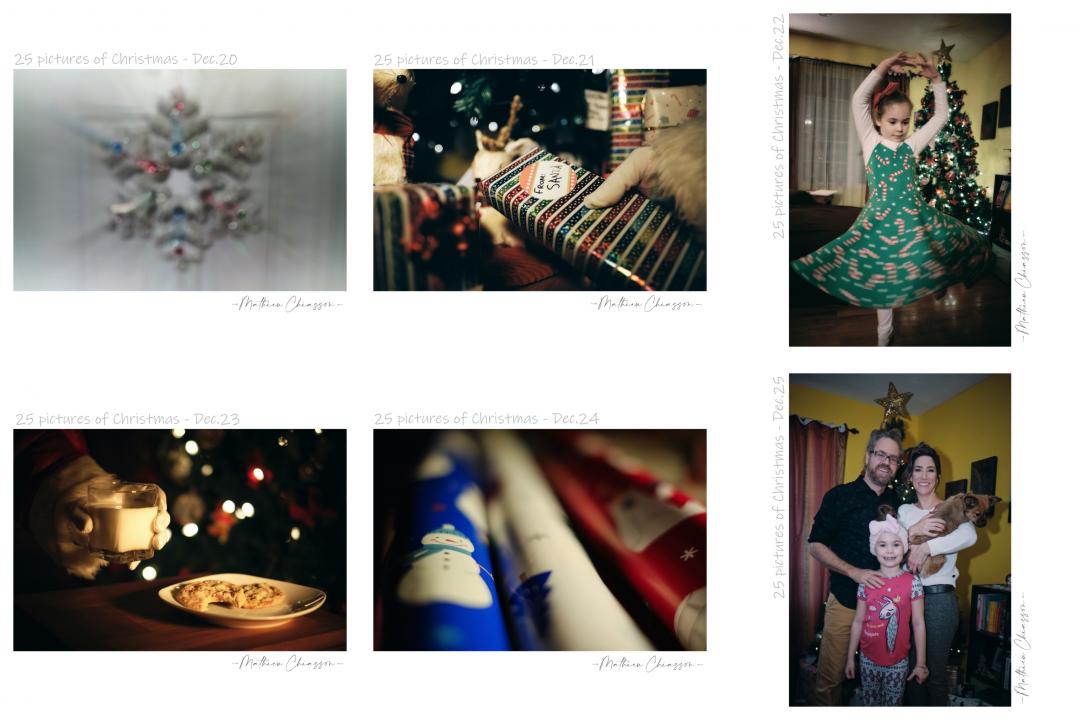 Dec. 22 - Time for celebration and dancing. No matter the situation you're in this holiday, seek ways to make it unique and a time to remember.
Je n'ai pas beaucoup partagé sur mon blog en décembre. Ce fut un mois chargé pour de nombreuses raisons, notamment une refonte complète de mon flux de travail photographique dont je parlerai dans mes prochains billets.
Malgré tout cela, j'ai décidé de faire quelque chose de léger et d'amusant (au moins pour moi) pour Noël. Simple, prendre une photo relatif à Noël tous les jours du 1er au 25 décembre que je partage avec mes amis sur les médias sociaux mais sans aucune obligation. Ce que je veux dire, c'est que j'ai écrit un message réfléchi ou drôle avec chaque photo, mais rien d'autre. Pas de Hashtags. Pas de questions pièges pour essayer d'obtenir des commentaires. Je lance simplement des images et des pensées positives dans le monde des médias sociaux.
Cela dit, j'espère que certaines personnes les ont appréciées. Moi, je me suis amusé à les faire.
L'image de la bannière était celle du 1er décembre. Et voici les autres avec quelques uns des commentaires associés. Amusez-vous bien.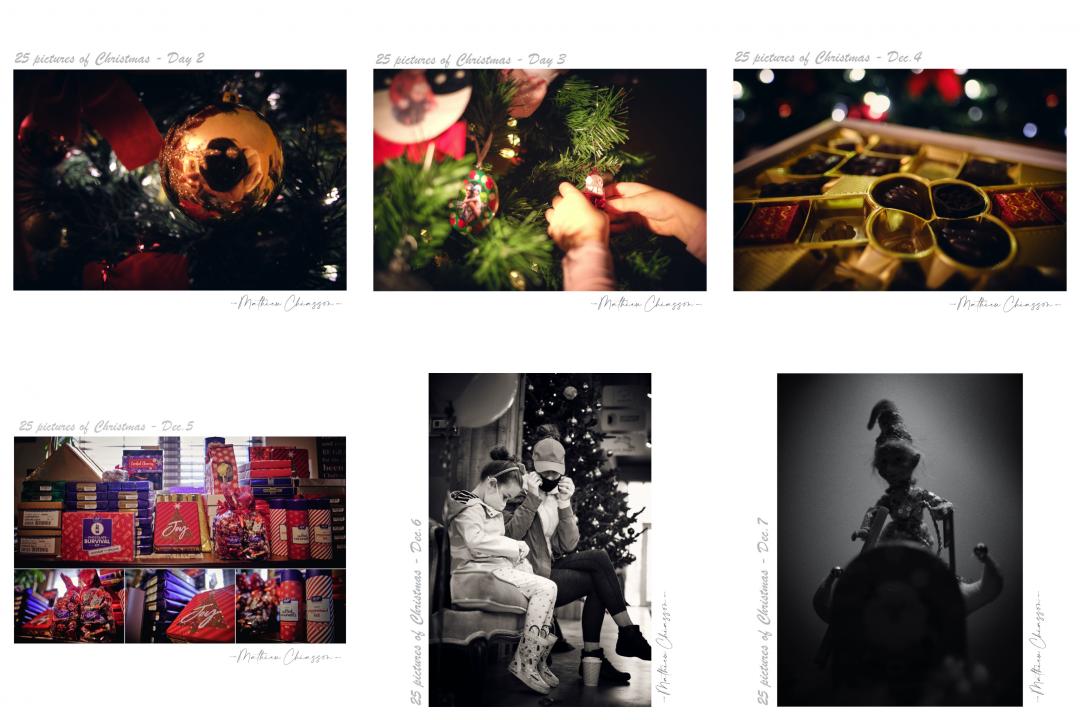 6 Déc.- Chaque année, c'est devenu une tradition de visiter la galerie Apple Art, c'est inspirant de voir nos artistes locaux. Maintenant plus que jamais, c'est important de supporter les artisans de chez-nous dans cette nouvelles réalité des commandes en-ligne.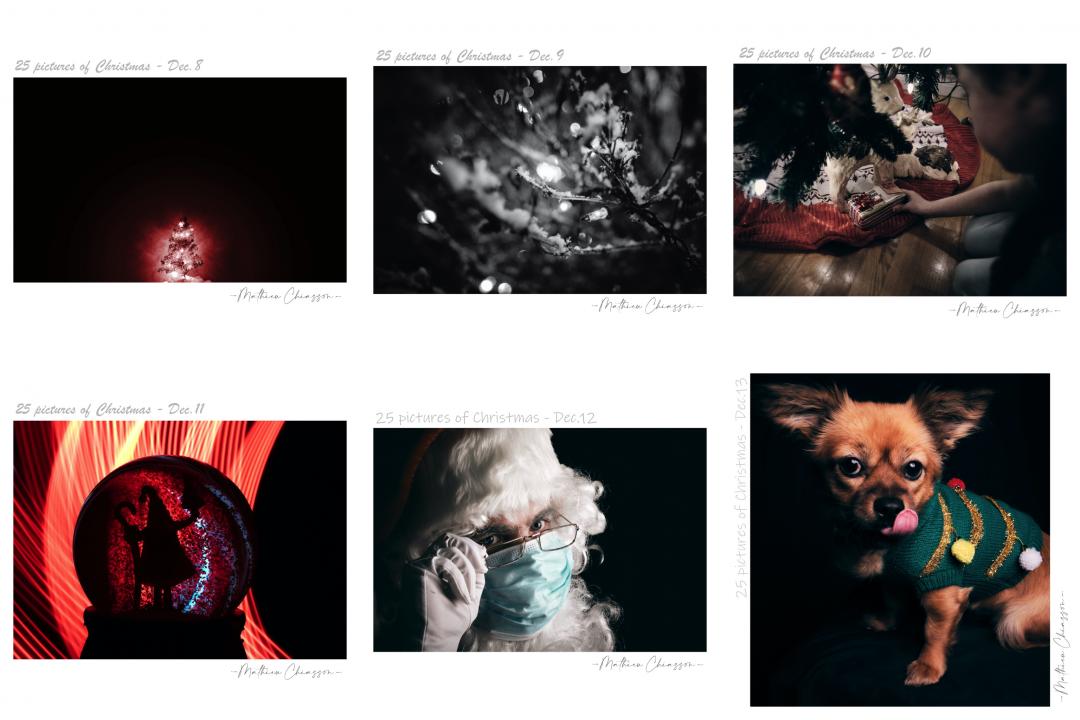 8 Déc. - Petit ou grand, l'important c'est de briller à ton maximum!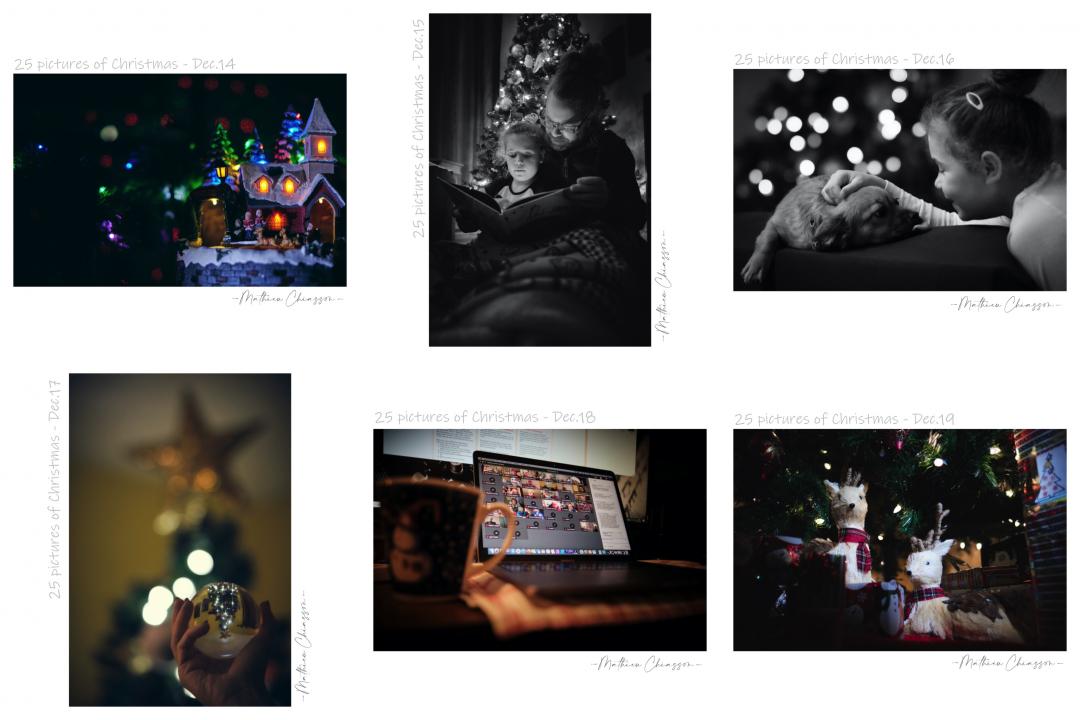 17 Déc. - Tout semble à l'envers cet année mais dans tout ça ayons un bel esprit des fêtes!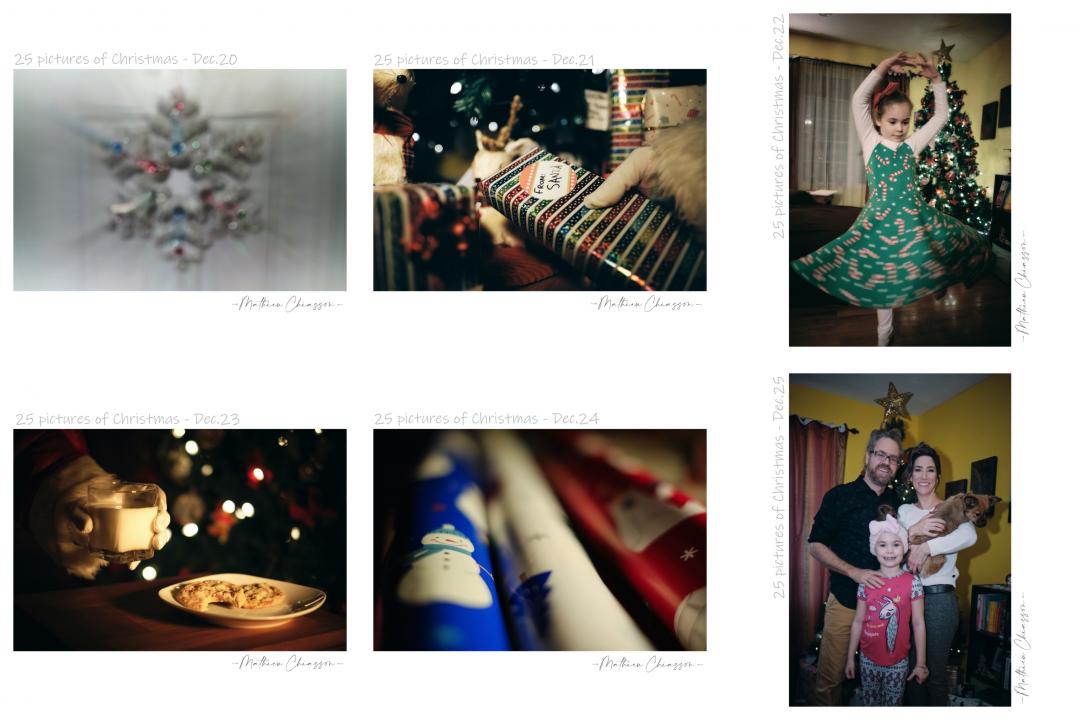 22 Déc. - Temps de célébrer et danser! Peu importe votre situation cette année, faites du temps des fêtes une période unique et mémorable.