Sunday, February 7, 2021 at 1:15 a.m.
It's always a struggle to keep shooting and be innovative, creative and all that fun stuff all the time. At the same time it's not realistic to expect yourself to create amazing images all the time. But I always hate to stay stagnant in my photography, things need to move along. I'll never be the kind to settle in one type of photography and do that over and over and over.
So what to do? There are the daily challenges, shoot an image everyday. Pick themes from a hat. Those types of challenges and project. As much as they are fun, I want to start making more cohesive body of work. Groups of images that are related, or tells a story of some kind.
With that in mind, I decided to make one photo project each month. One theme or story each month. Something between 8 to 15 images which are related. These mini-project are open ended and I'm giving myself until the end of each month to complete them.
So here's the first of twelve 2021 mini-projects...
Winter Solitude
There's not much to photograph during winter time around here. But every time I walk in the woods behind our house in the winter, I see those lonely twigs sticking our of the snow. I thought I'd document those poor lonely souls and more.
Winter is a time for reflection. And solitude is also perfect to reflect on one's life.
To take some of Jim Rohn's wisdom, Winter is the time to reflect on the year that just past and also the time to prepare for the Spring that's coming. It's a monotonous time for those without any plans to improve their life but it's the most important time for those who are taking charge of their lives.
These images are all simple, with plenty of space for reflection.
Enjoy.
(Bonus, I've included relaxing music at the end of this post to help you with your Winter reflections! )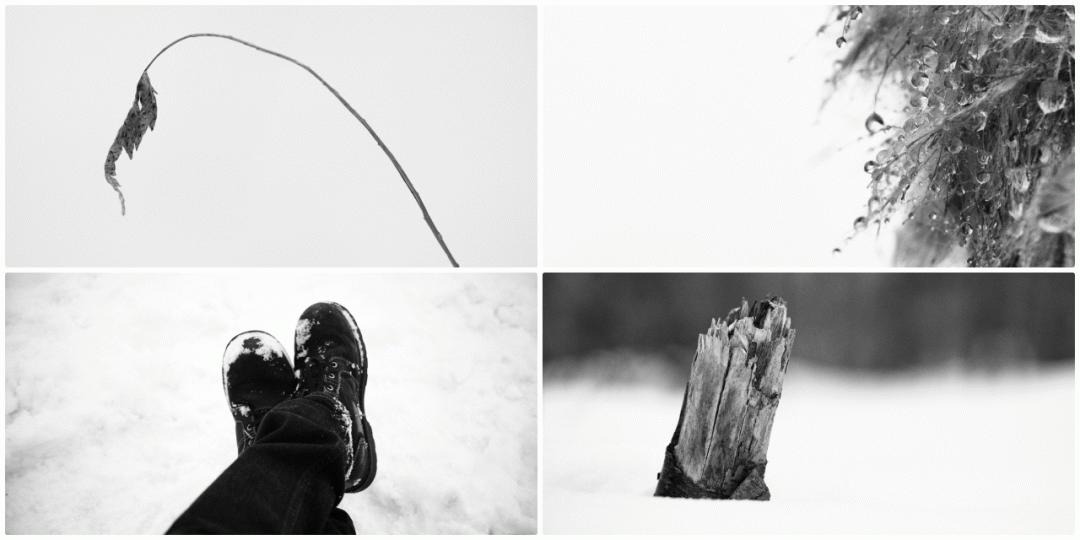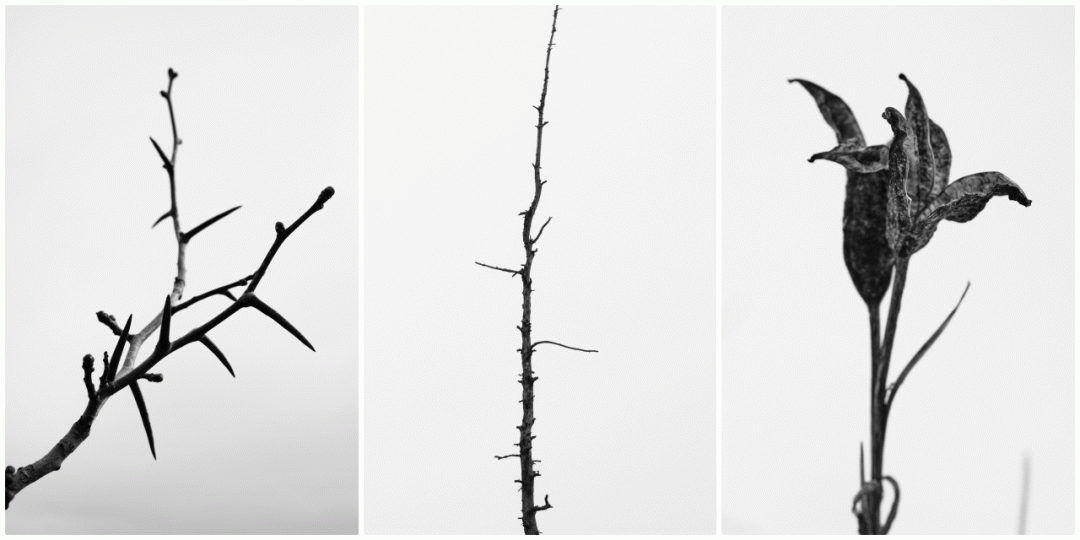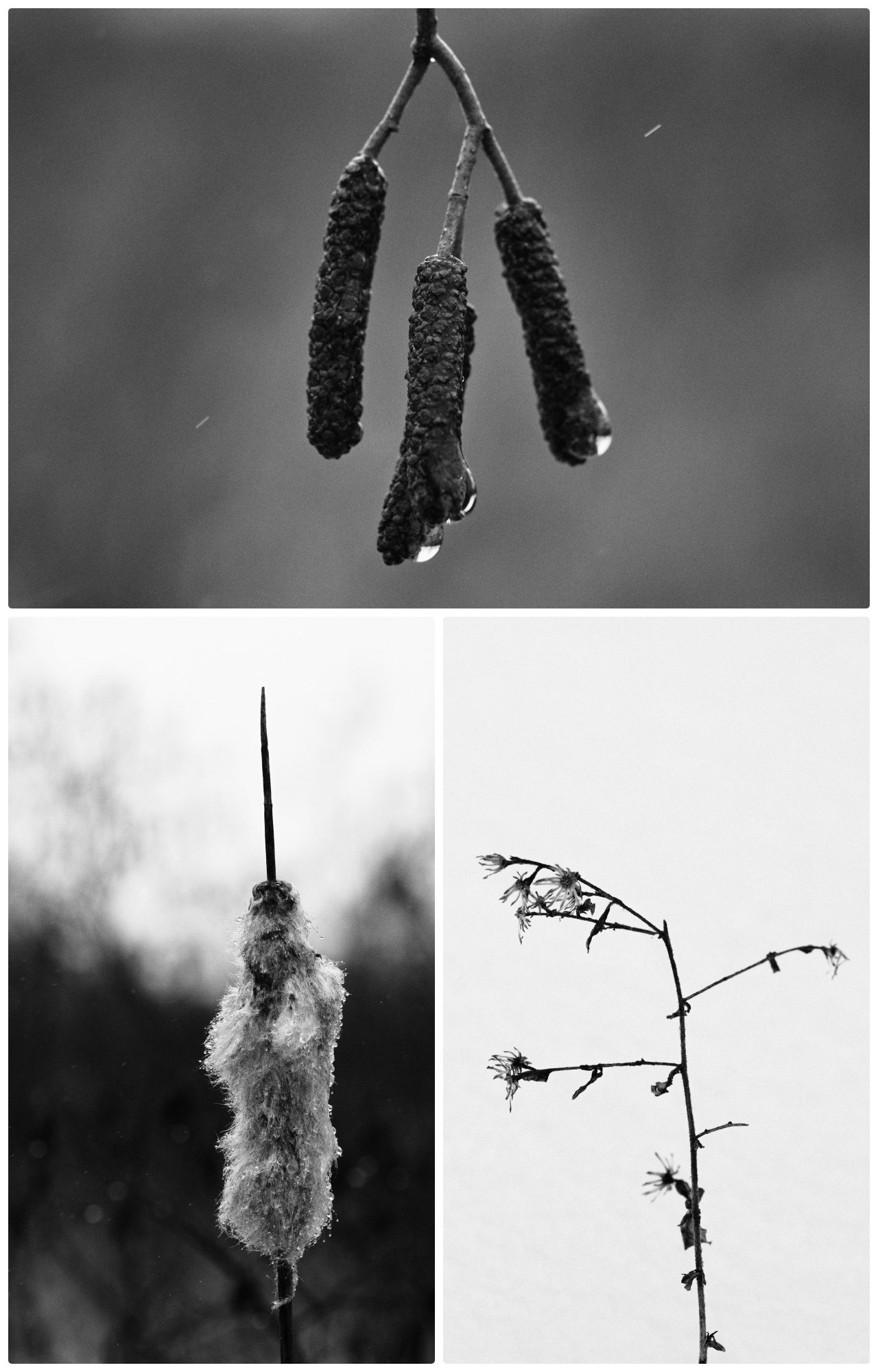 Bonus, here's the music I was listening to while writing this post. I'll write a post on this game soon as well. One of the reason is that the main character is into photography... so much so that she got my initials engraved on her headset, look! :)
C'est toujours une lutte pour continuer à photographier en demeurant innovateur, créatif et tout en tout temps. Mais il n'est pas réaliste de s'attendre à ce que vous créiez des images étonnantes tout le temps. Je déteste toujours rester stagnant dans ma photographie, les choses doivent avancer. Je ne serai jamais du genre à m'installer dans un type de photographie et à le faire encore et encore... et encore.
Alors que faire ? Il y a les défis quotidiens, prendre une image tous les jours. Choisissez des thèmes dans un chapeau. Ce genre de défis et de projets. Autant qu'ils sont amusants, je veux commencer à faire un travail plus cohérent. Des groupes d'images qui sont liées, ou qui racontent une histoire quelconque.
Dans cette optique, j'ai décidé de faire un projet photo chaque mois. Un thème ou une histoire chaque mois. Quelque chose comme 8 à 15 images qui sont liées entre elles. Ces mini-projets sont ouverts et je me donne jusqu'à la fin de chaque mois pour les mener à bien.
Voici donc le premier des douze mini-projets de 2021...
Solitude hivernale
Il n'y a pas grand-chose à photographier pendant l'hiver dans le coin. Mais chaque fois que je marche dans les bois derrière notre maison en hiver, je vois ces brindilles solitaires quiressortent de la neige. J'ai pensé que je pourrais documenter ces pauvres âmes solitaires et plus encore.
L'hiver est un moment de réflexion. Et la solitude est aussi parfaite pour réfléchir à sa vie.
Pour reprendre une partie de la sagesse de Jim Rohn, l'hiver est le moment de réfléchir à l'année qui vient de s'écouler et aussi le moment de se préparer au printemps qui arrive. C'est une période monotone pour ceux qui n'ont aucun projet d'amélioration de leur vie, mais c'est la période la plus importante pour ceux qui prennent leur vie en main.
Ces images sont toutes simples, avec beaucoup d'espace pour la réflexion.
Profitez-en.
(En prime, j'ai inclus une musique relaxante à la fin de ce billet pour vous aider dans vos réflexions sur l'hiver ! )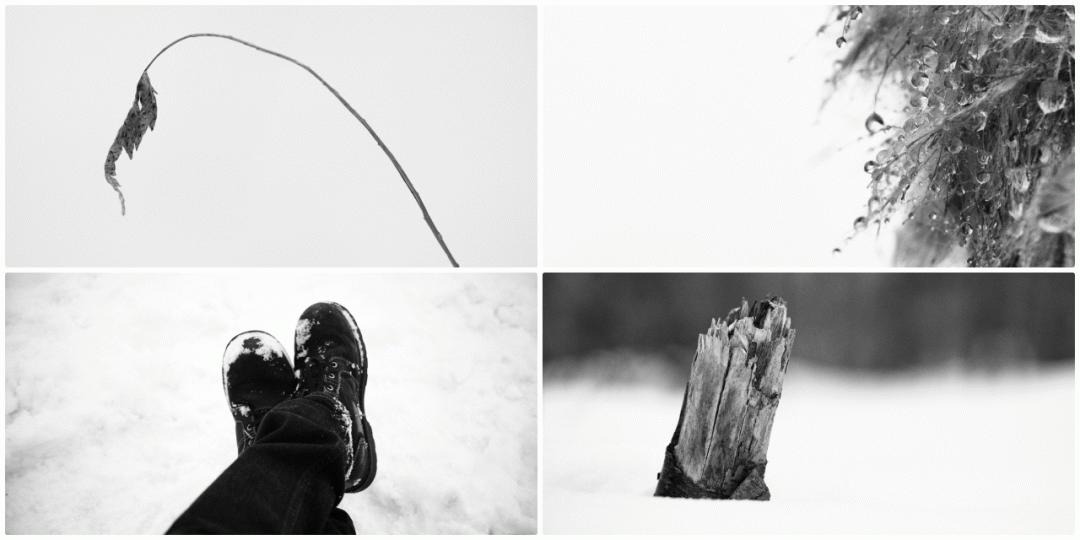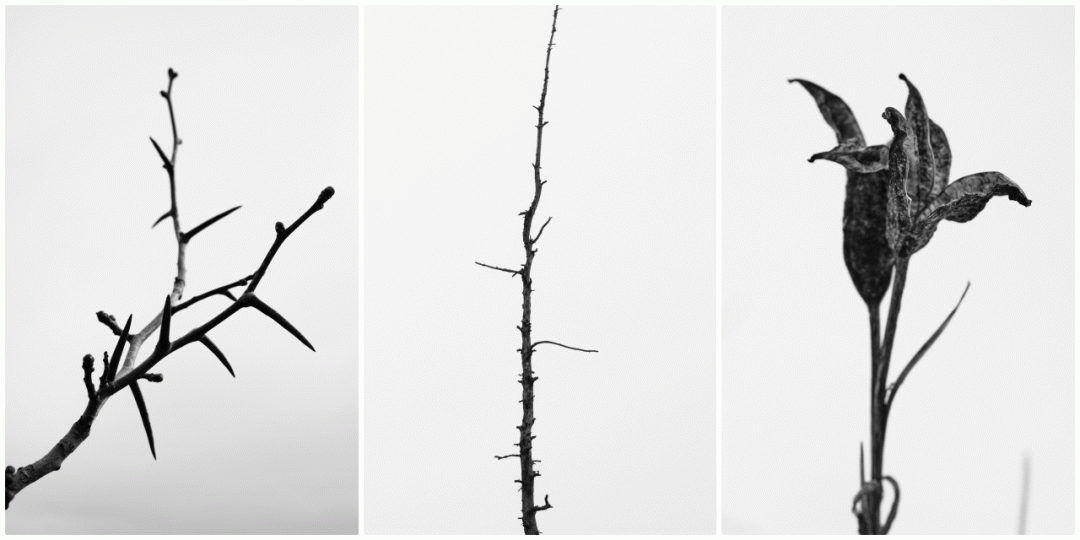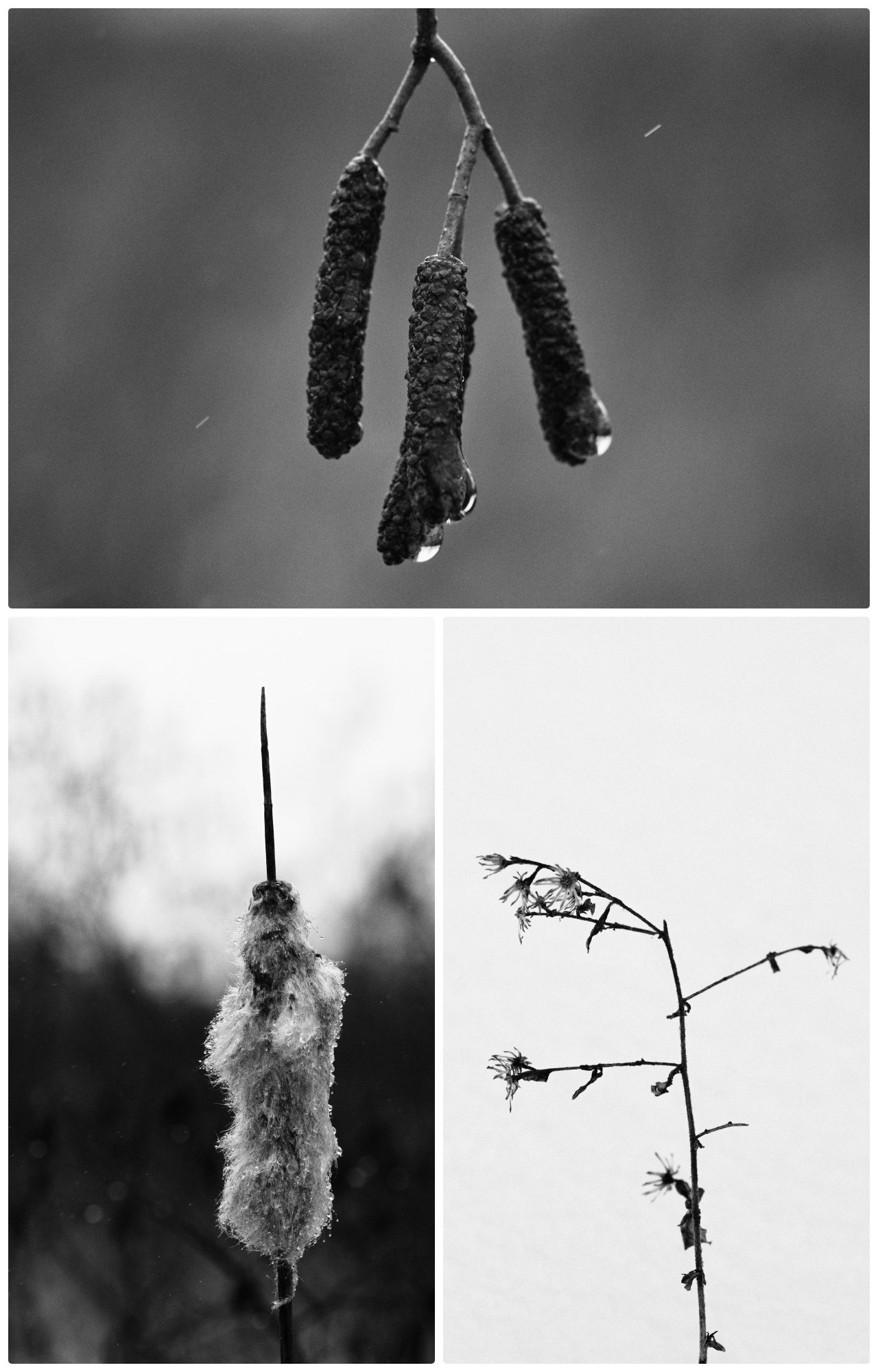 En prime, voici la musique que j'ai écoutée en écrivant ce billet. Je vais aussi écrire un billet sur ce jeu bientôt. Une des raisons est que la personnage principale est dans la photographie... à tel point qu'elle a fait graver mes initiales sur son casque, regardez ! :)