Friday, December 24, 2021 at 2:15 p.m.
I've always been fascinated with sketching. It's odd. Not beautiful drawings but basic sketches and doodles. In fact, I bought a book on doodling many years ago. I'm not sure where it's at now, but I enjoyed it.
Recently, my interest in sketching has been renewed after I stumbled accidentally (well as much "unintentional" the Youtube algorithm can be) on a drawing tutorial. Then again, somehow stumbled on ArtStation and there I watched a few art lectures. Very interesting stuff, I especially enjoyed Iris Muddy's lessons. While I watched I doodled some stuff and mushrooms seemed like a good place to start.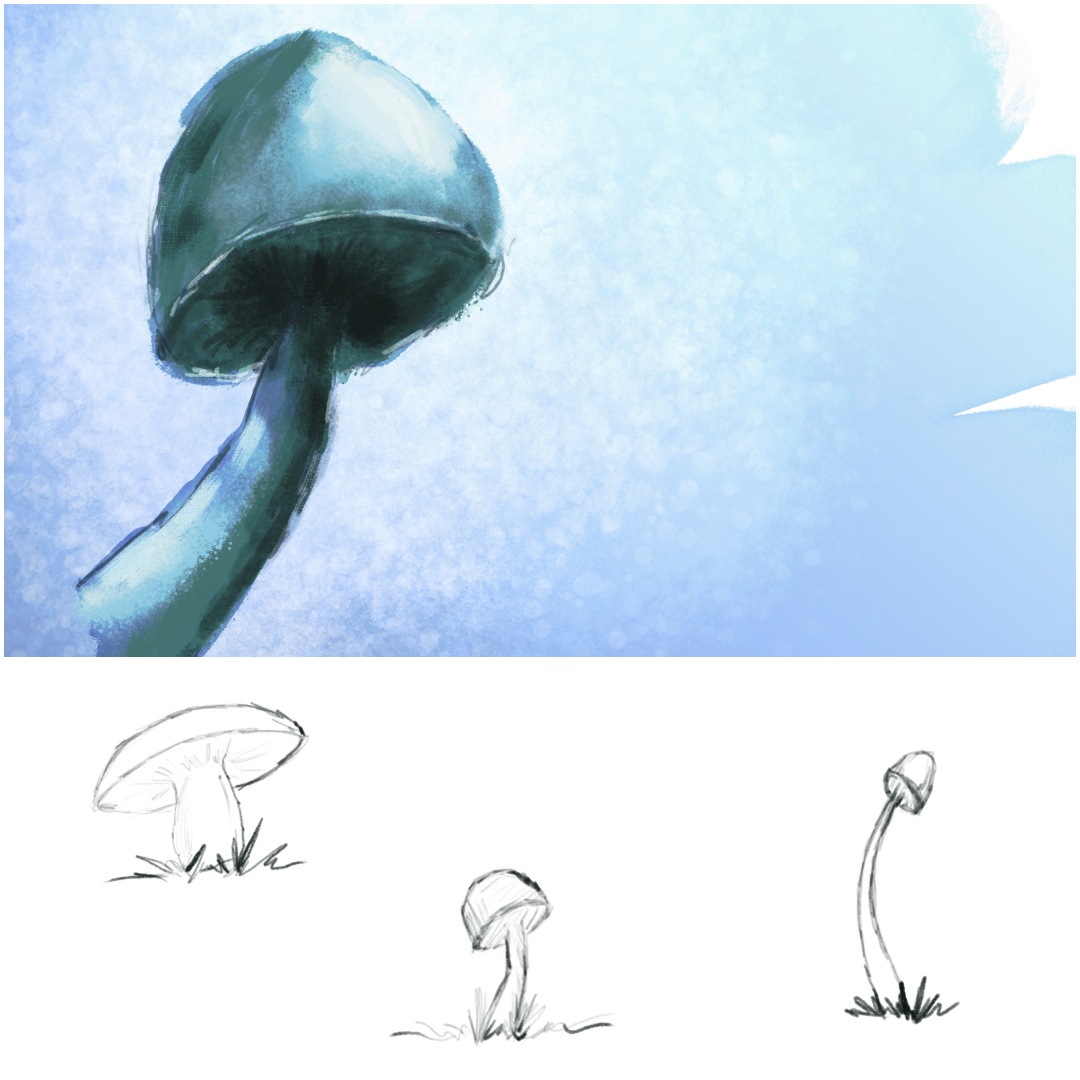 I don't have ambitious goals with sketching but I'd love to include more sketching into my photography. I don't want realistic-looking sketches, I'm aiming for an almost awkward mixture of sketching/painting and photography. Stuff like I've done recently.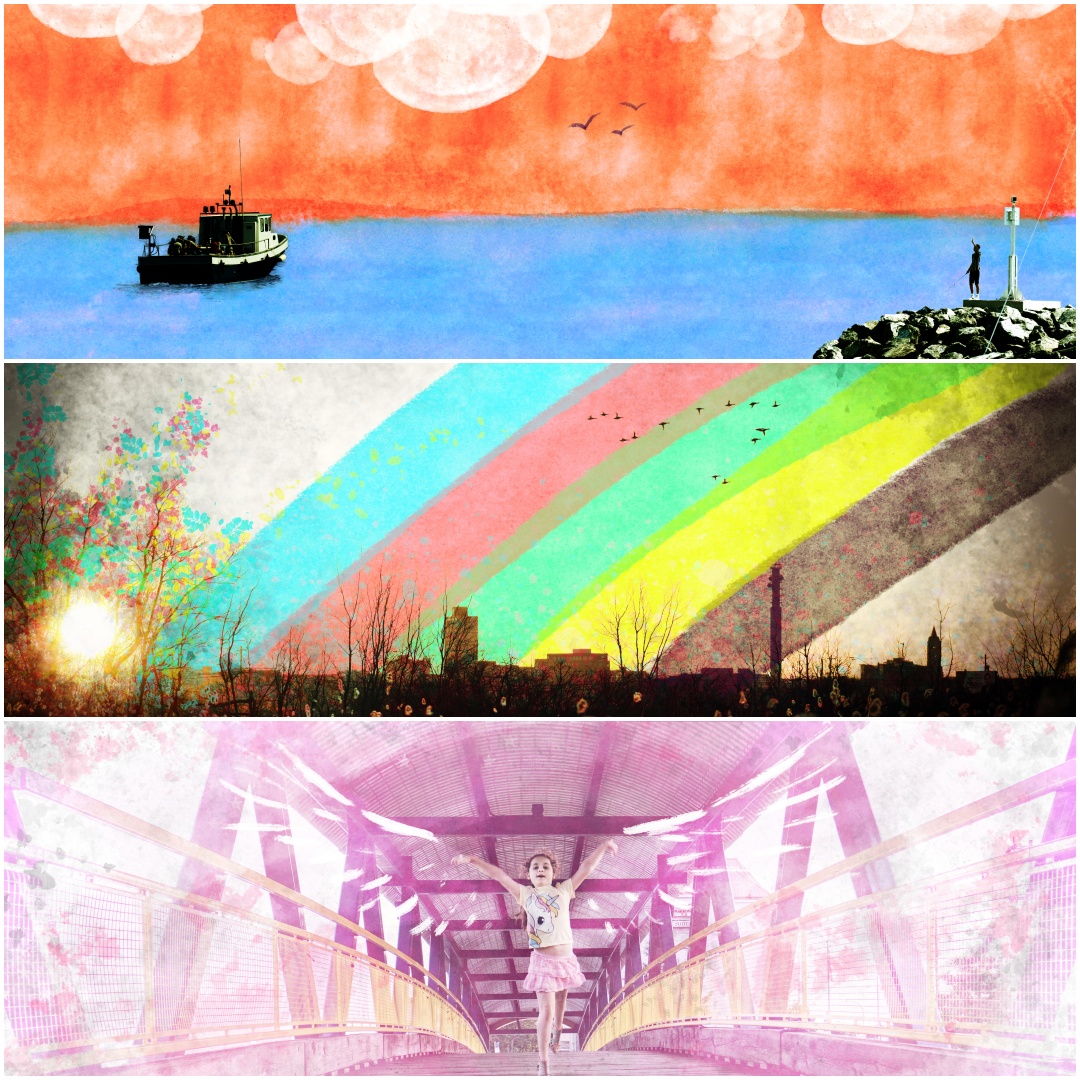 That kind of mixture. At first glance, in the top image, you don't even see the photography elements, but when you look up-close you see all the intricate details of the photos. It's a mixture that I enjoy doing and I find looks great. Especially when printed on textured fine art paper!
Until now I've mostly only used digital brushes to create textures and mix colors but hopefully, one day I'll be able to include sketches in there as well.
I absolutely love the magical elements that drawing can bring to photography. Dreamy.
J'ai toujours été fasciné par les croquis. C'est bizarre. Pas les beaux dessins élaborés, mais des croquis de base et des gribouillages. En fait, j'ai acheté un livre sur le gribouillage il y a plusieurs années. Je ne sais pas où il se trouve maintenant, mais je l'ai apprécié.
Récemment, mon intérêt pour le dessin s'est ravivé après que je sois tombé par hasard (aussi "involontaire" que puisse l'être l'algorithme de Youtube) sur un tutoriel de dessin. Ensuite, je suis tombé par hasard (encore) sur ArtStation et j'y ai regardé quelques conférences sur l'art. Des choses très intéressantes, j'ai particuliairement aimé les lessons de Iris Muddy. Pendant que je regardais, j'ai griffonné quelques trucs et les champignons m'ont semblé être un bon endroit pour commencer.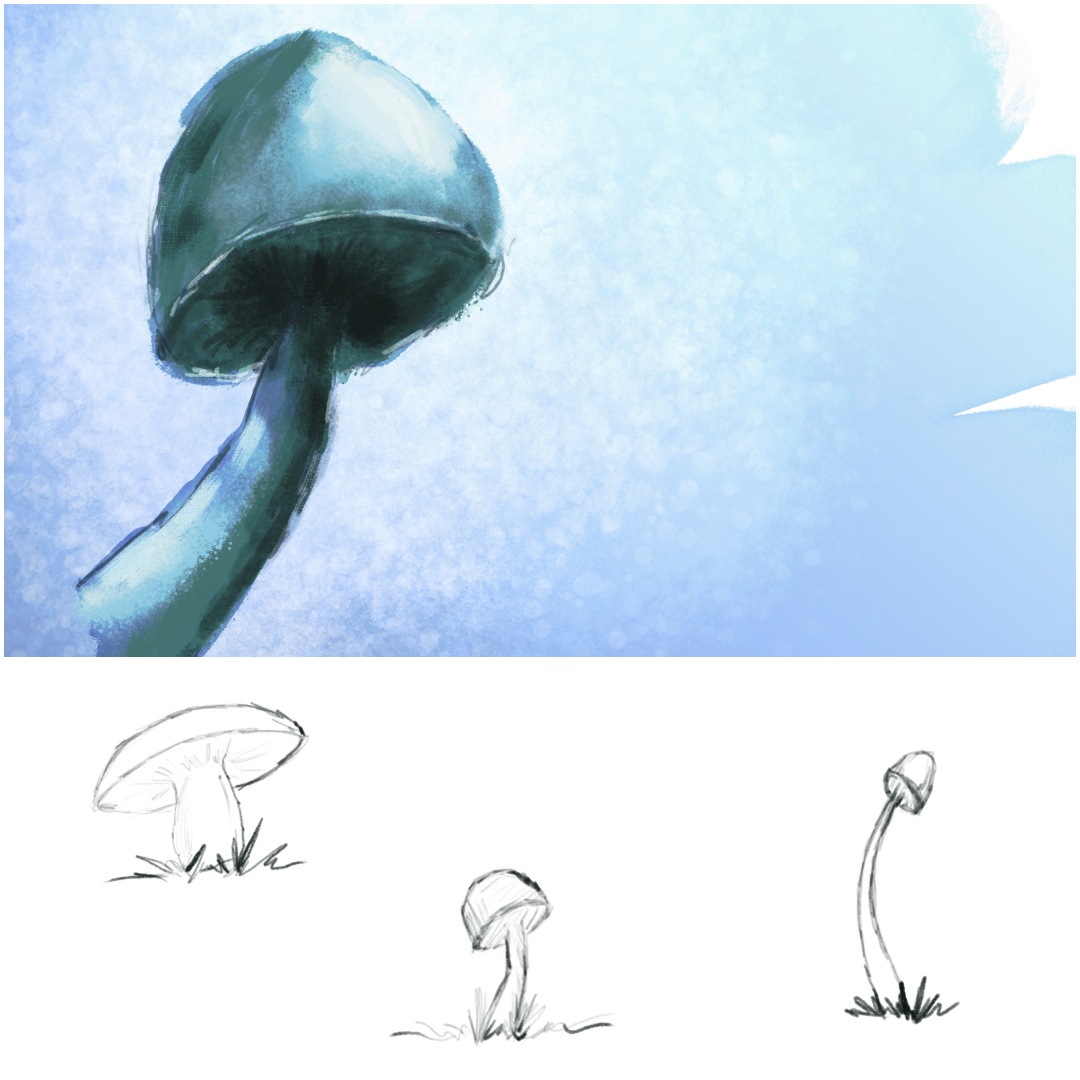 Je n'ai pas d'objectifs ambitieux en matière de croquis, mais j'aimerais inclure davantage de dessins dans mes photographies. Je ne veux pas de croquis réalistes, je vise un mélange presque maladroit de croquis/peinture et de photographie. Des choses comme celles que j'ai faites récemment.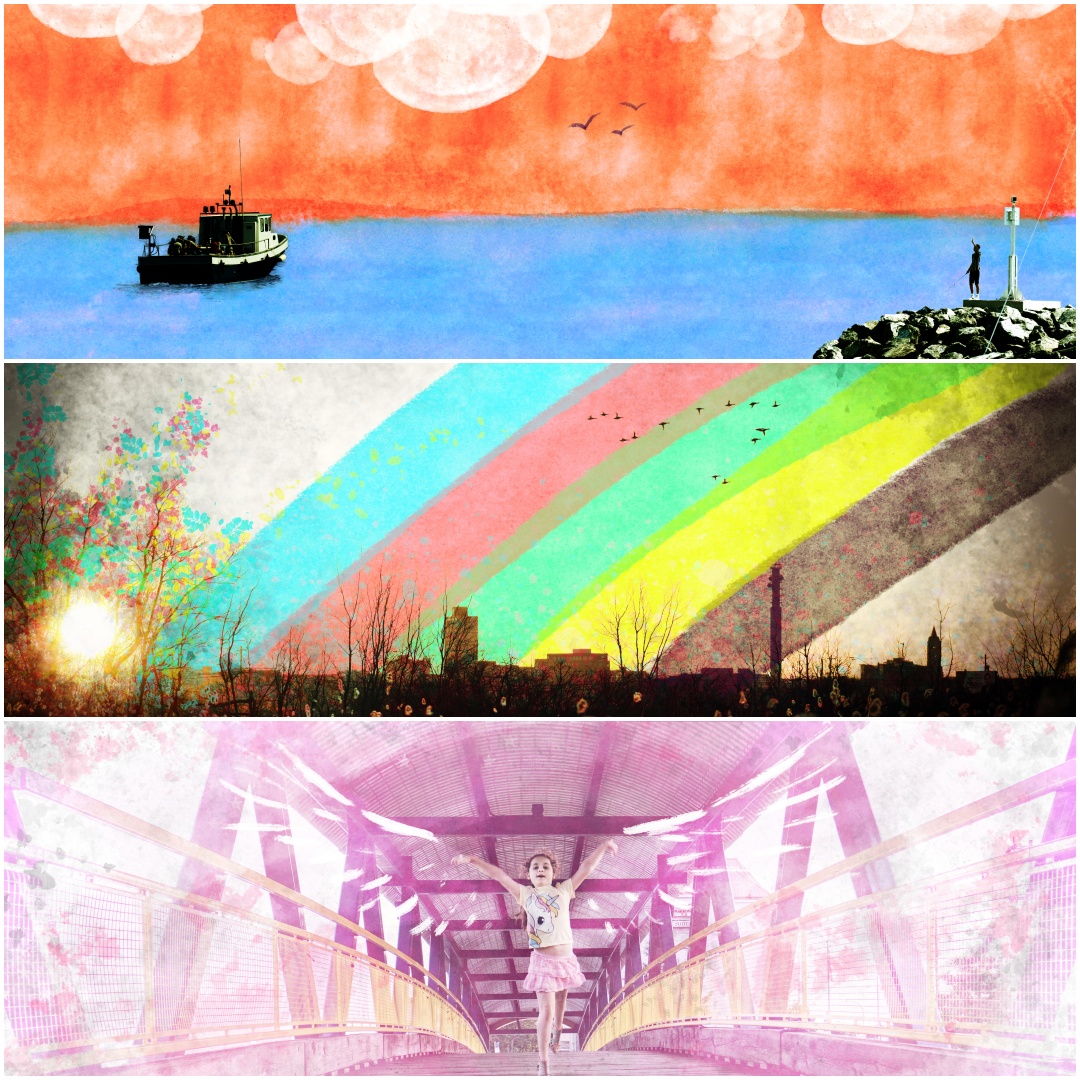 Ce genre de mélange. À première vue, dans l'image du haut, on ne voit même pas les éléments de photographie, mais quand on regarde de plus près, on voit tous les détails complexes des photos. C'est un mélange que j'aime faire et que je trouve très beau. Surtout lorsqu'il est imprimé sur du papier d'art texturé !
Jusqu'à présent, je n'ai utilisé que des pinceaux numériques pour créer des textures et mélanger les couleurs, mais j'espère qu'un jour je pourrai y inclure des croquis et éléments de dessin.
J'aime absolument les éléments magiques que le dessin peut apporter à la photographie.