Tuesday, August 23, 2022 at 2:00 p.m.
Earlier this week, I went to photograph Zoé at the Green Pig County Market's Sunflower Festival in Salisbury. It was our first time there but not our first time doing photoshoots together. Zoé is a young talented model with a ton of photoshoots under her belt. I'll add links to other posts of other shoots we've done in the past at the end of this article.
The setup at the Green Pig Market is great for photoshoots. In fact, it's mostly made for taking photos. The sunflower field is vast, with wide varieties of sunflowers and millions of bees. Within the sunflower paths are all kinds of setups for photos from phonebooth, tractors, swings, chairs, and sofas.
All these options give a photographer and a model many creative possibilities for photoshoots.
We knew going in that it wasn't the best light conditions, it was mid-afternoon, and the sky was mostly clear of clouds. This harsh light made it difficult for both of us. As a photographer, properly exposing photos between bright skies and shadows is challenging. While as a model, you're constantly struggling with bright light in your eyes and squinting. All that said, I think we managed to get some good photos.
---
One of our previous photoshoot
You can also see many more photos of Zoé in my portraiture photo section.
Follow Zoé on Instagram: @Z.A.L.55
---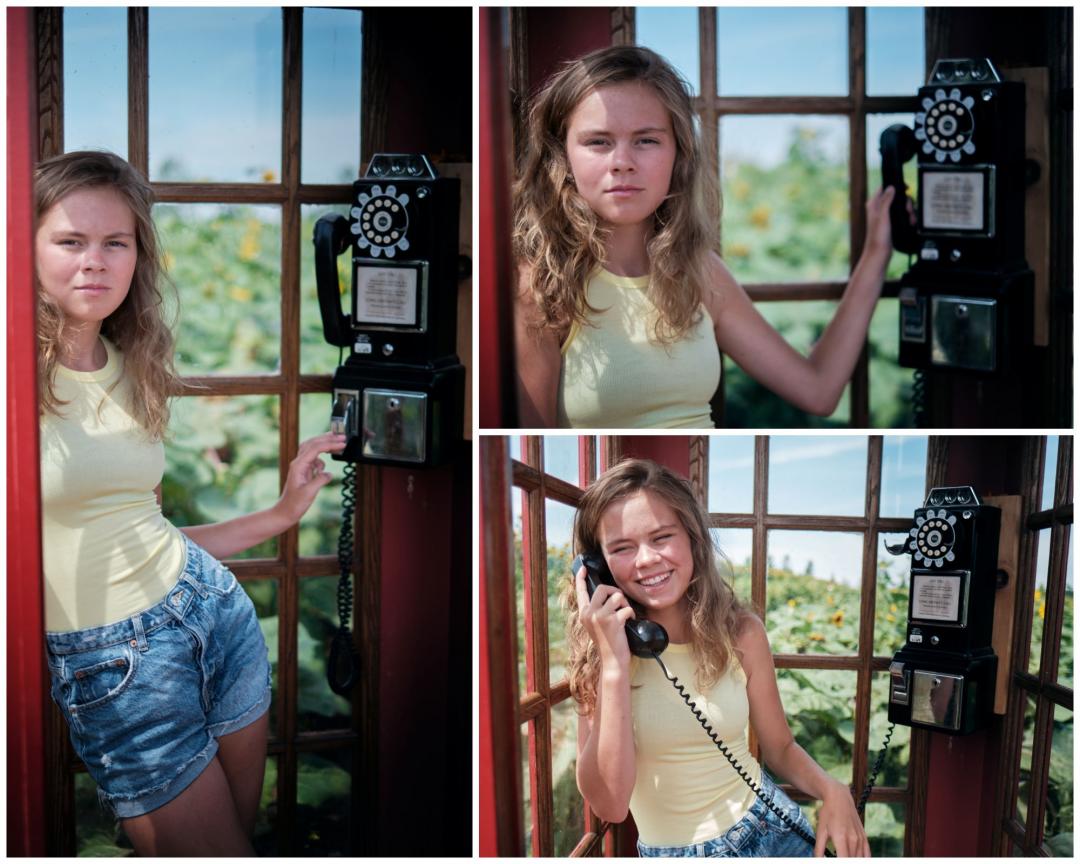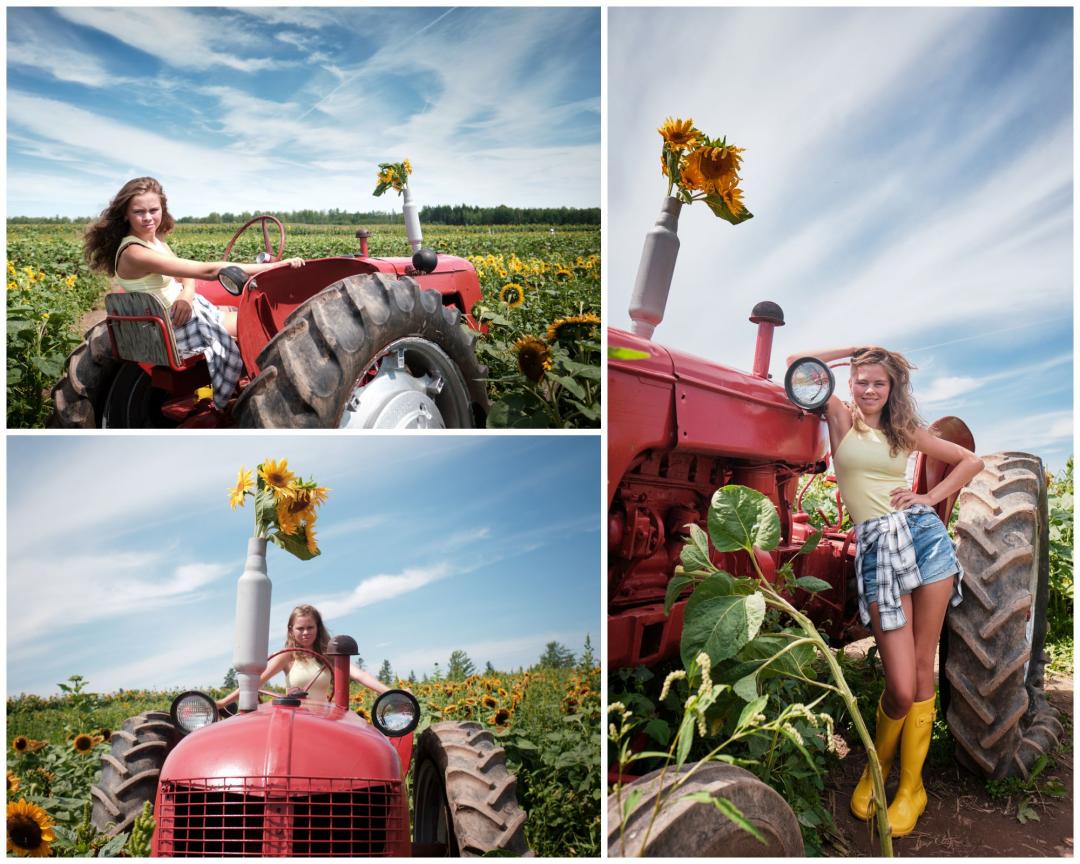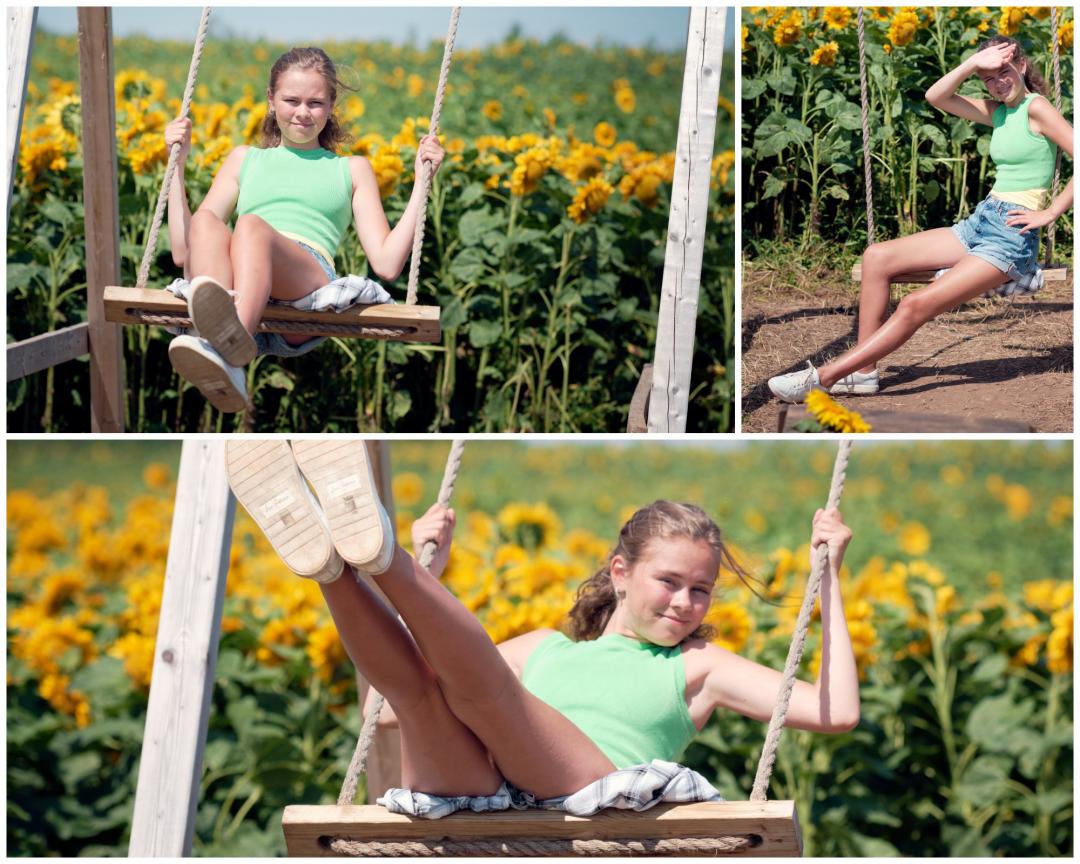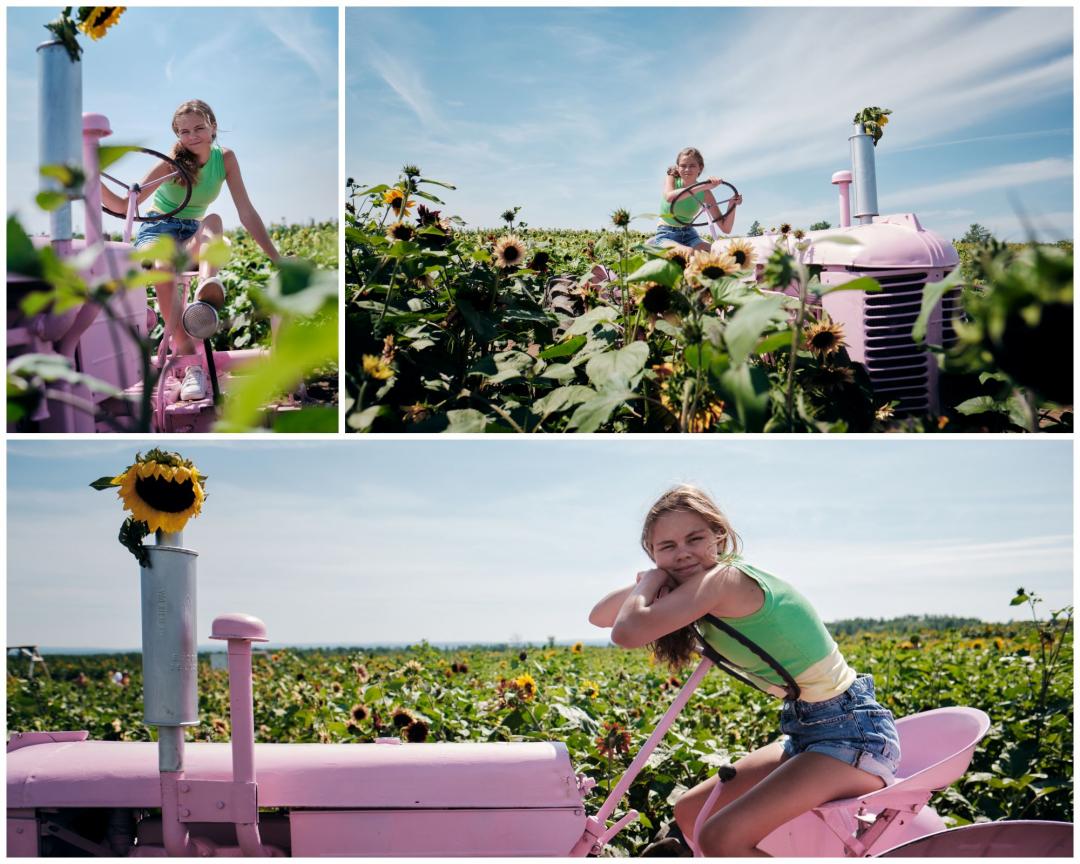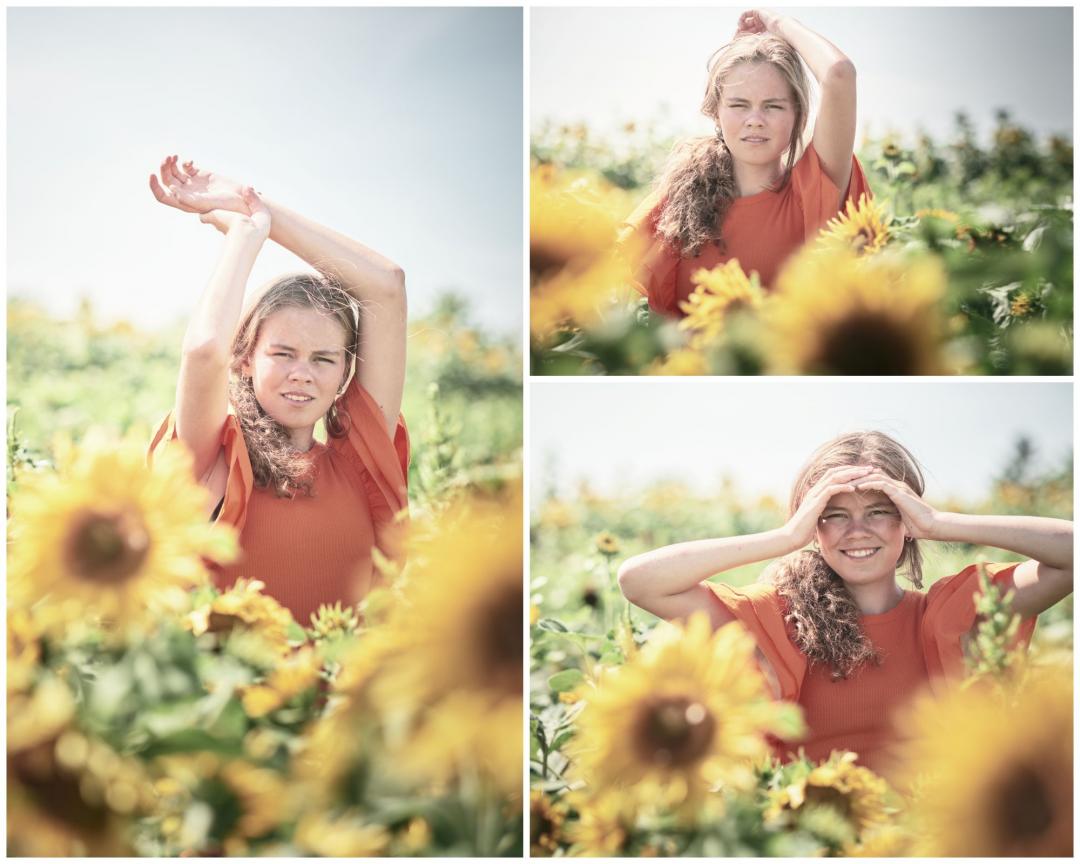 P.S. : There's one thing I haven't shared and it's my favorite six photos from this photoshoot, which I've written another post about. Go see them by clicking here now!
En début de semaine, je suis allée photographier Zoé au Green Pig County Market's Sunflower Festival à Salisbury. C'était la première fois que nous y allions, mais pas la première fois que nous faisions des séances de photos ensemble. Zoé est une jeune mannequin talentueuse qui a une tonne de photoshoots à son actif. J'ajouterai des liens vers d'autres posts et photos que nous avons faites dans le passé à la fin de cet article.
L'installation du Green Pig Market est idéale pour les photoshoots. En fait, il est surtout fait pour prendre des photos. Le champ de tournesols est vaste, avec de grandes variétés de tournesols et des millions d'abeilles. Dans les allées de tournesols, on trouve toutes sortes d'installations pour les photos : cabines téléphoniques, tracteurs, balançoires, chaises et canapés.
Toutes ces options offrent au photographe et au modèle de nombreuses possibilités créatives pour les séances de photos.
Nous savions dès le départ que les conditions de luminosité n'étaient pas optimales. Nous étions en milieu d'après-midi et le ciel était généralement dégagé de tout nuage. Cette lumière directe a rendu les choses difficiles pour nous deux. En tant que photographe, exposer correctement des photos entre un ciel lumineux et des ombres est un défi. En tant que mannequin, vous devez constamment lutter contre la lumière vive dans vos yeux et tenter de ne pas plisser les yeux. Tout cela dit, je pense que nous avons réussi à obtenir de bonnes photos.
---
Une de nos sessions photo précédante
Vous pouvez voir plusieurs photos de Zoé dans section photo de portrait.
Suivez Zoé sur Instagram: @Z.A.L.55
---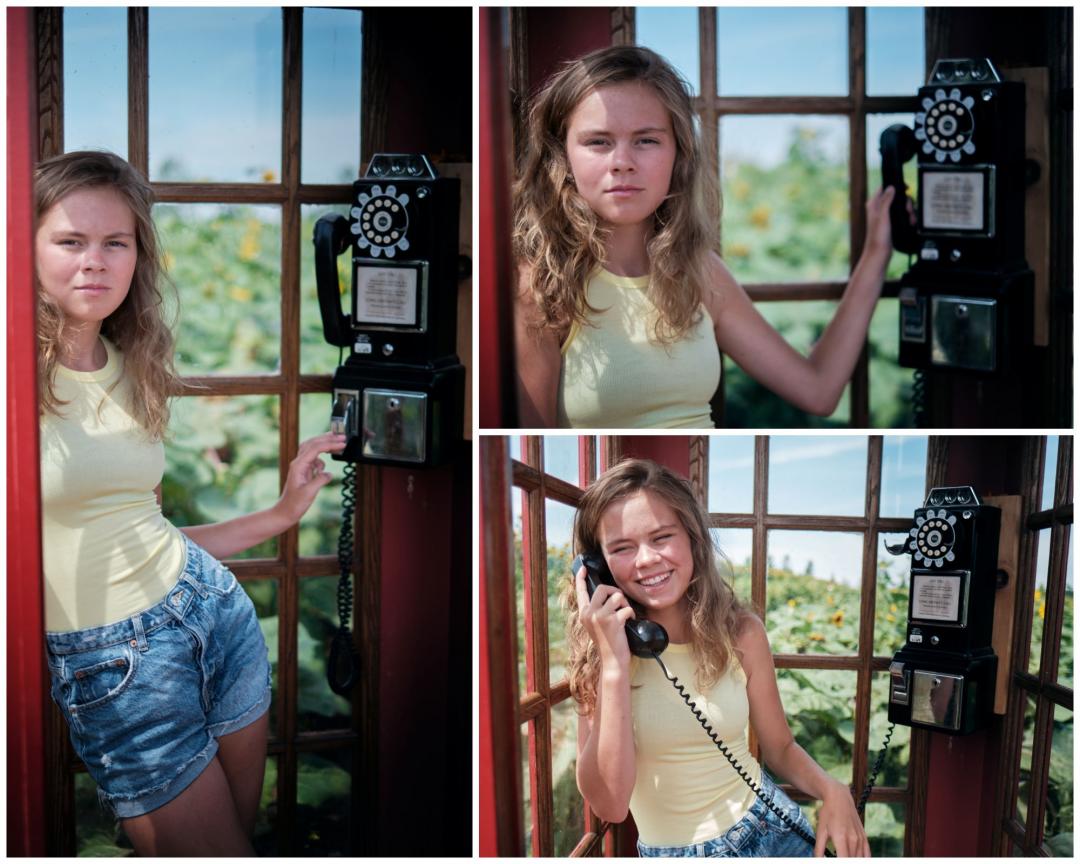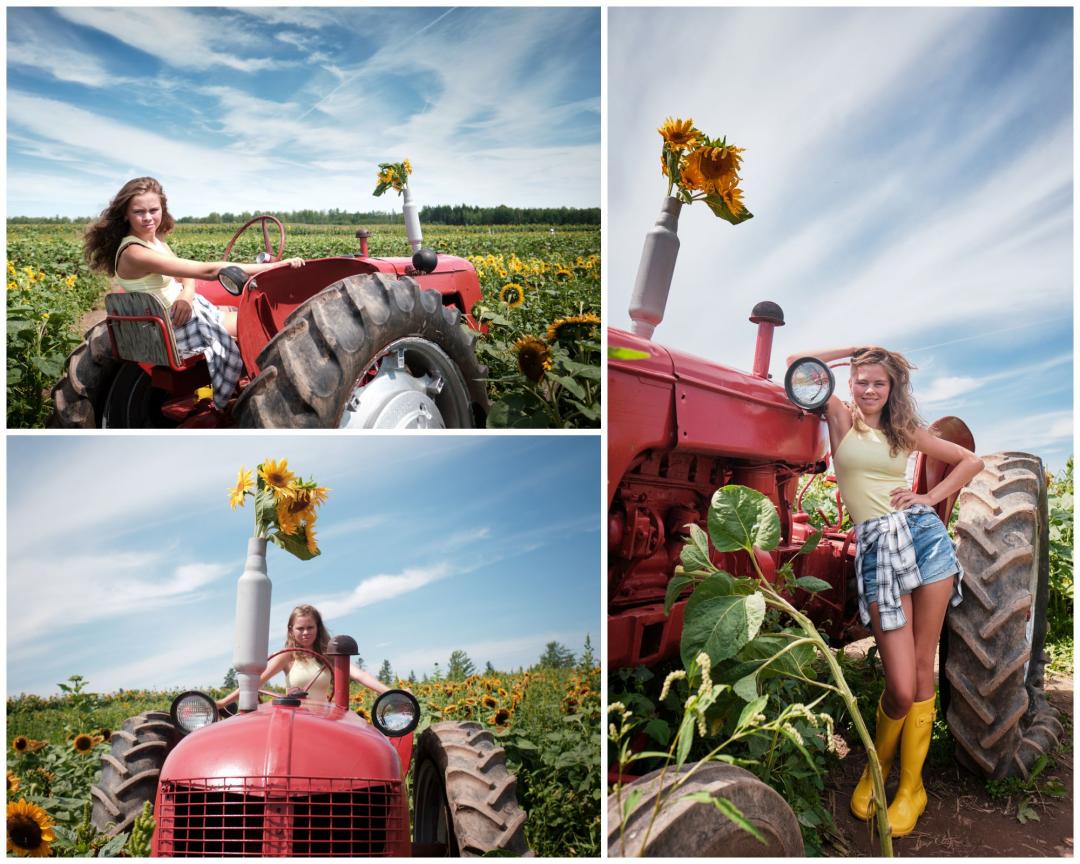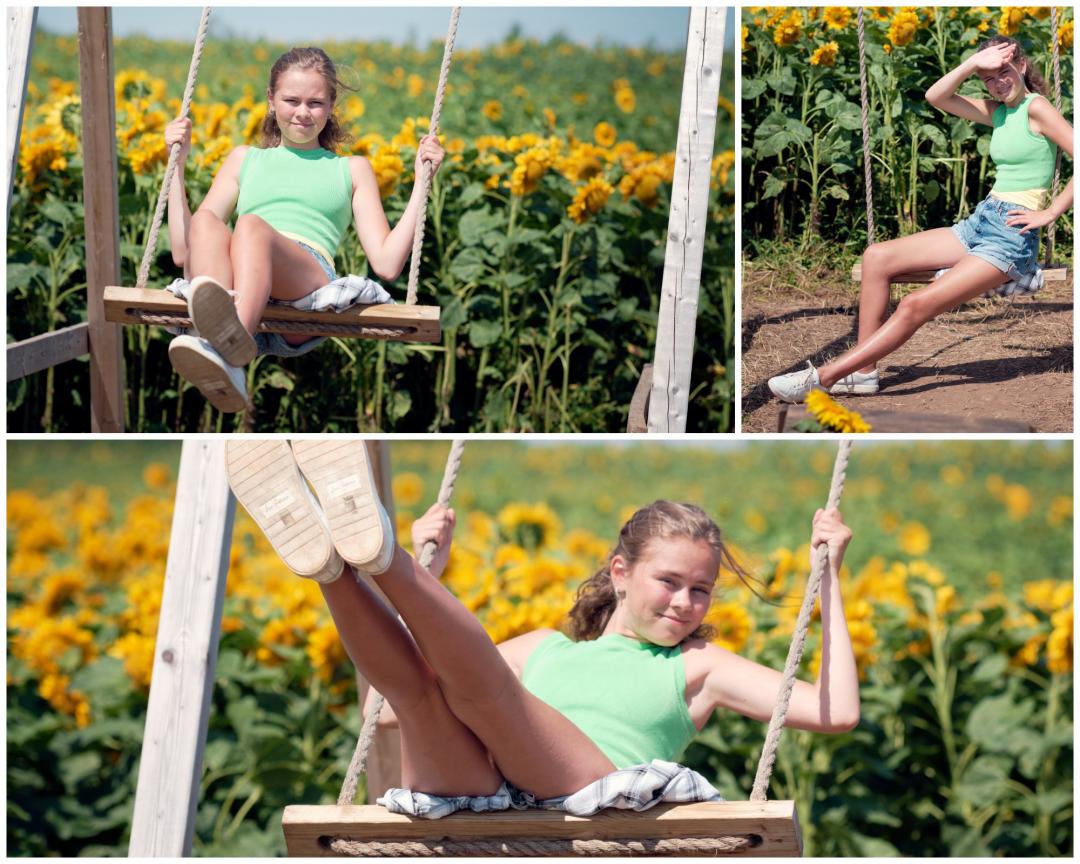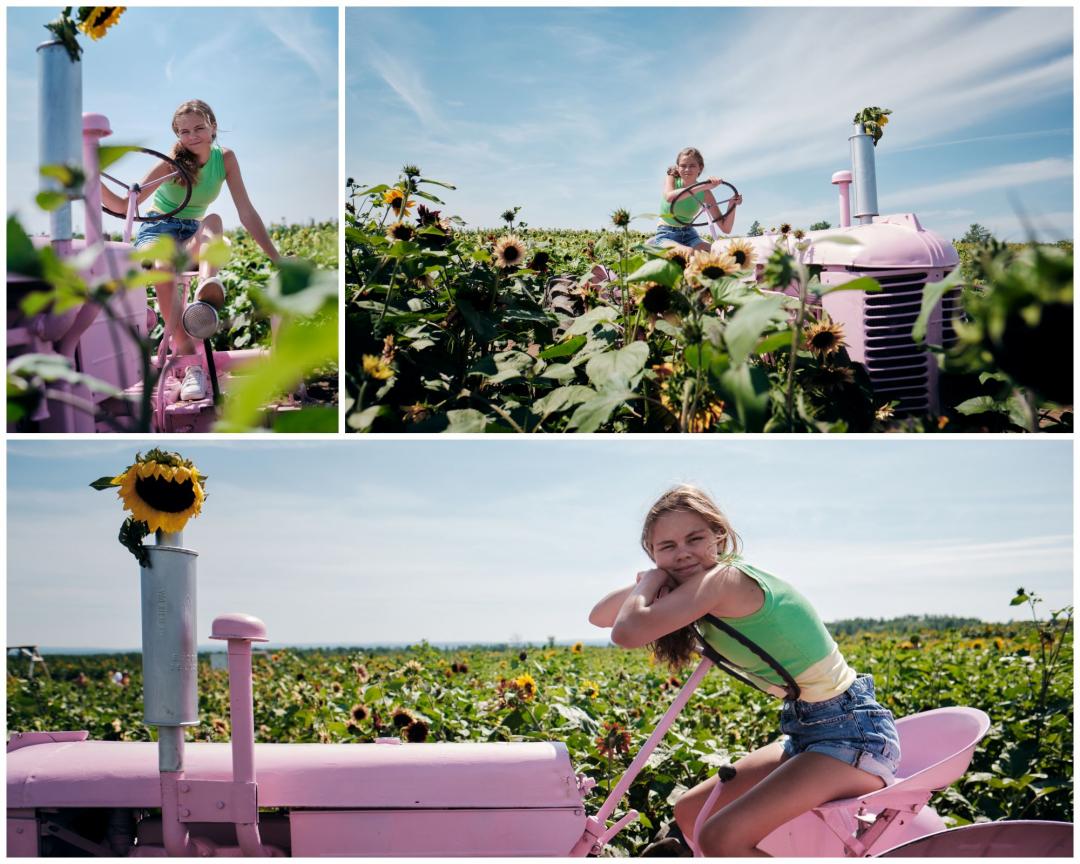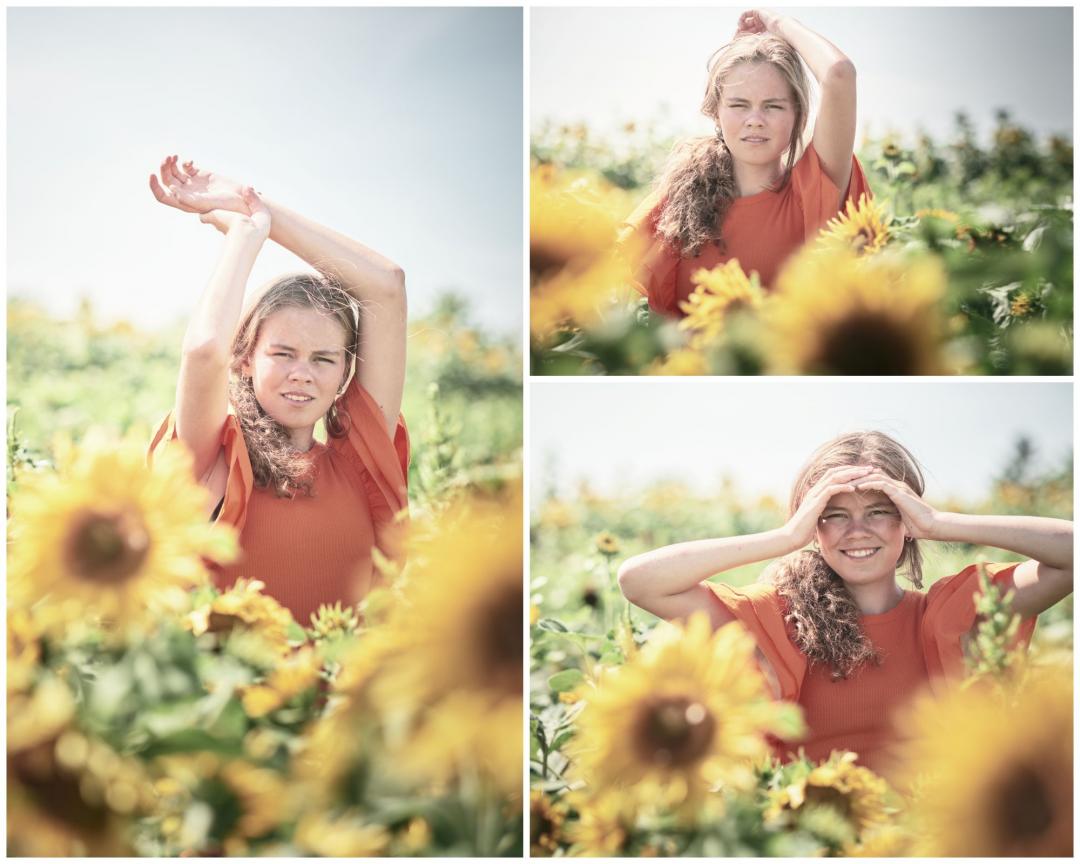 P.S. : Il y a une chose que je ne vous ai pas encore montrer et c'est mes six photos favorites de cette session. Allez les voir maintenant en cliquant ici!!